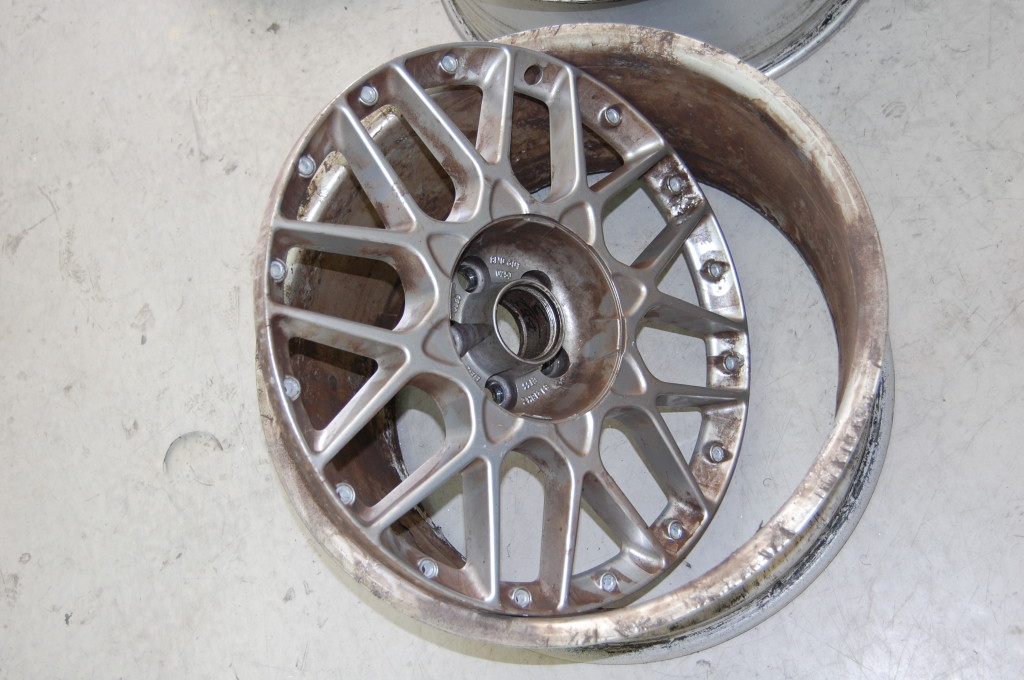 Customer Tim Jones came to Diamond Alloys with his badly damaged split rim Audi TT alloy wheels. As you can see in the pictures they were badly kerbed around the edges making them look very unsightly.
Split rim alloys wheels are more complicated to repair, but Diamond Alloys has trained technicians who are highly skilled to repair and refurbish both cosmetic split rims in addition to two piece split rims as featured here.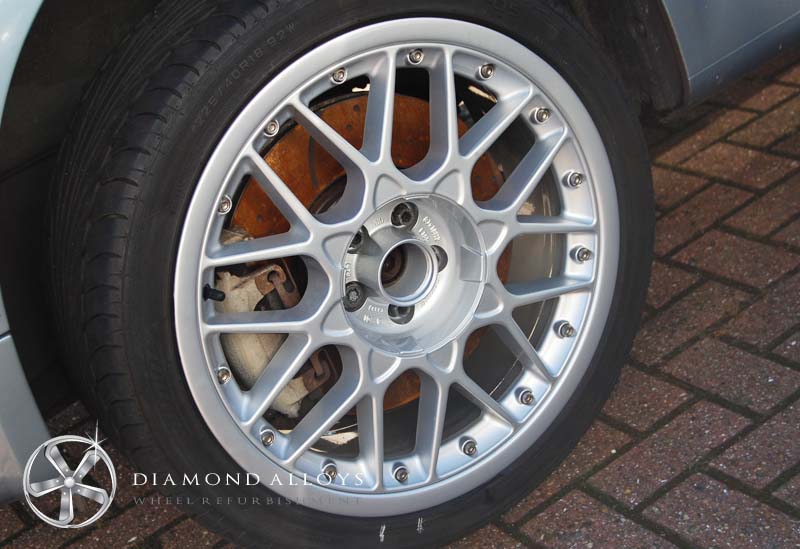 Tim requested a standard painted finish which our guys applied after cleaning, prepping the wheels before powder coating in silver for a smooth finish. The transformation is complete and looks stunning back on Tim's Audi.
If your split rims alloy wheels are looking old and damaged, don't despair. A repair and refurbishment is cheaper than buying new and can bring their look back to a stunning finish. Call our helpful team on 0845 370 8881 or get a quick quote on-line here.