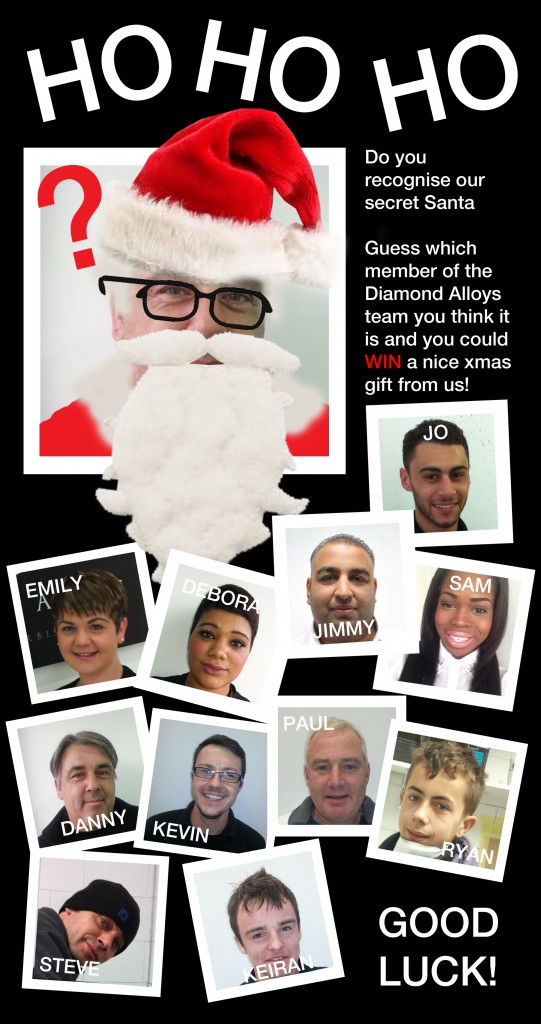 For the festive season a member of Diamond Alloys team dressed up as Santa Claus! Can you guess who is our secret Santa?
Email us your answer to sales@diamondalloys.co.uk and you could WIN a FREE Wheel Refurbished when you book a set of 4 wheel with Diamond Alloys.
The winner will be randomly picked and announced on our Diamond Alloys Facebook page.
The Christmas competition will be closed on the 7th January 2014. Terms and conditions apply.