Take a look at the before images of these alloys wheels and you will see they have been badly damaged on the outer rim, which often happens when cars park too close to high kerbs. This damage not only looks unsightly and will devalue your car, but it also breaks the protective lacquer layer which allows water to seep underneath which could cause your alloys to corrode, especially if you live close to the coast where salt water damage is more common.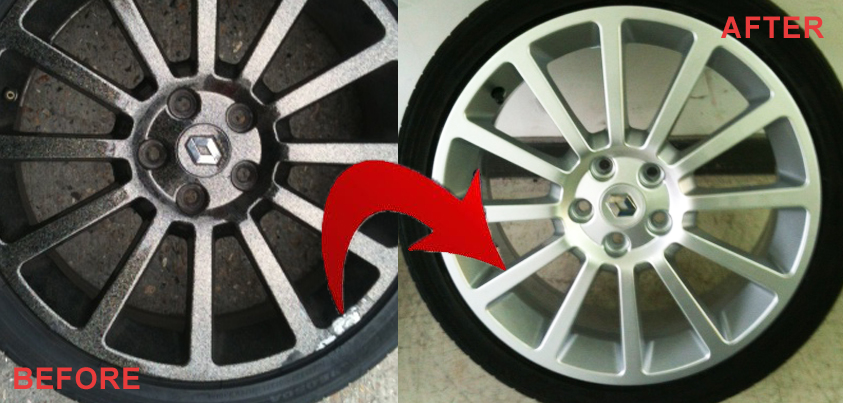 The owner of these alloys not only wanted the damage repaired, but was also after a new look to update them from the textured metallic finish to smooth and sophisticated grey paint finish.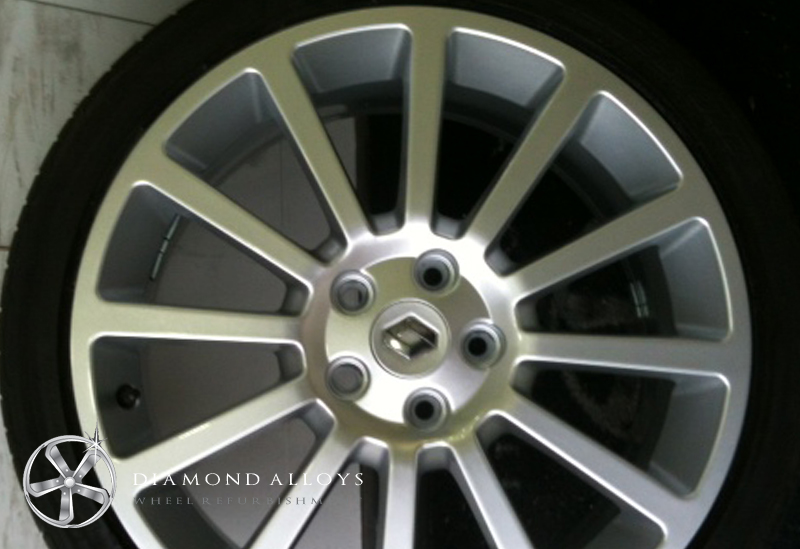 Our guys cleaned and prepped the wheels to reveal and then remove any damage, filling kerb damage before the alloys where powder coated to produce a smooth and blemish free surface for our painters to work with. The finished results were stunning and the customer was very satisfied with the transformation.
Diamond Alloys can transform your alloys quickly and to a superior standard, ensuring you are back on the road without delay in a car that is looking great! Call our sales team today on 0845 370 8881 or get a quick quote on-line here.