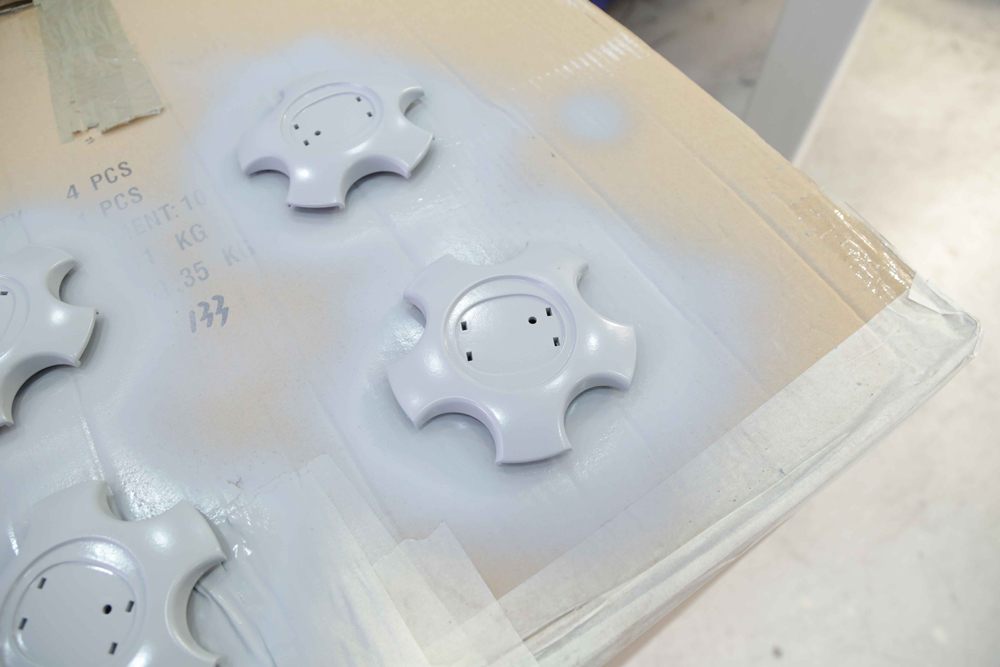 We often get asked "can you repair the centre caps on my alloy wheels?"…..you'll be pleased to know at Diamond Alloys we can do this for you for a small additional fee.
Take a look at the centre caps off a MAZDA 6D TS2 which are part way through their refurbishment. The customer opted to have his centre caps matching the painted refurbishment so that he could achieve a particular look he was after.
If you know what finish you want for your alloy wheels, give us a call on 0845 370 8881 and we'll let you know what we can do. Use your imagination to set the limits of the finish you want to achieve and we'll do our best to exceed your expectations!