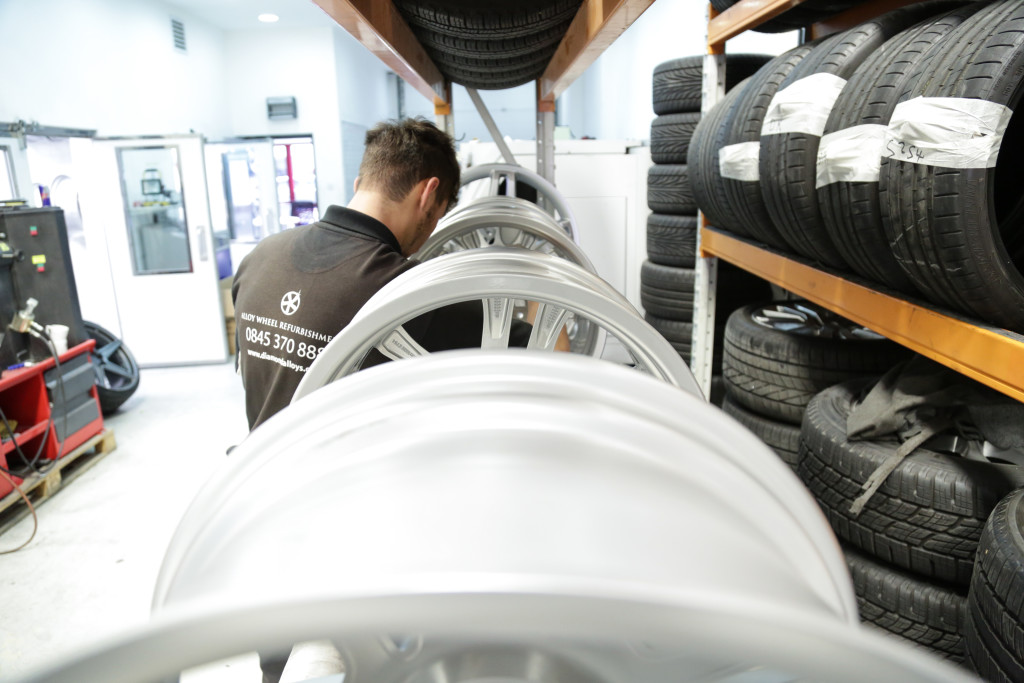 Diamond Alloys; based just off the A40 in London, specialises in diamond cutting and powder coating alloy wheels, however we love rims of all shapes and sizes and can paint, cut, straighten, weld and create bespoke finishes…in fact, there is little we can't achieve!
Take a look at our gallery and you'll see our guys hard at work, carefully checking, prepping and powder coating alloy wheels. All wheels are removed, balanced and re-fitted as part of the price quoted so you can be confident that at diamond Alloys there are no hidden costs!
Our technicians are highly skilled and our helpful sales advisors are on hand at the end of the phone or email to answer any questions you might have. Give us a call on 0845 370 8881 and we'll be able to give you a quote on the spot! Remember, have all 4 wheels refurbished at the same time and we'll give you a discount!