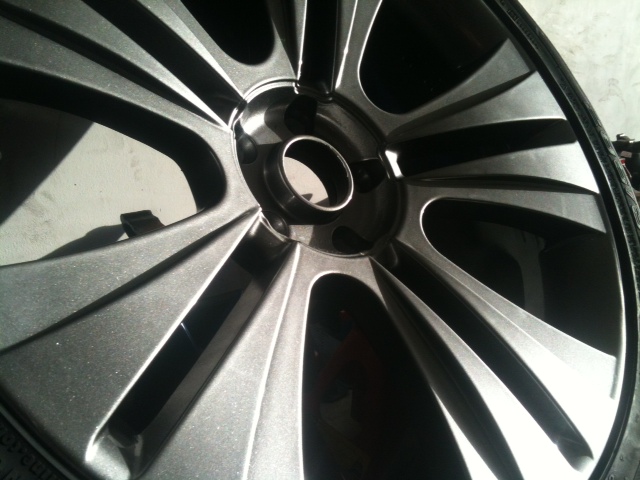 Take a look at the before and after images of these 20" alloy wheels which were taken from a Range Rover Sport. Our customer wanted to get a stunning new look for his alloys and so selected a stunning dark grey paint finish with the assistance of our paint technicians.
Our painters are highly skilled and can mix any colour you might like to give your alloys a great new look. Having your alloys painted will also allow our guys to repair any damage that might have occurred from kerbing the rims while parking, extending their life and all at a lower price tag compared to buying new. Don't forget, if you have all 4 wheels repaired and refurbished at the same time we will give you a better price, saving you even more money!
For more information on how to get the look you want for your alloy wheels, simply call our helpful customer care department on 0845 370 8881 or email pictures of your alloys here. If you are not sure what finish you want for your alloy wheels, take a look at our gallery and see what other customers have had done at Diamond Alloys.