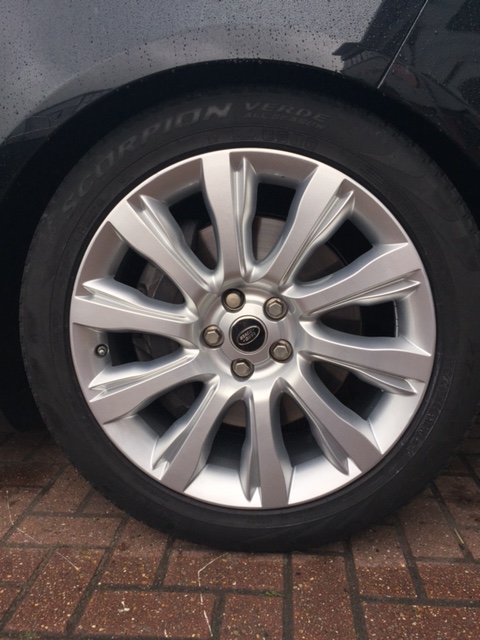 We love to keep our trade accounts happy, especially prestige clients like Pegasus Prestige!
With a prestige fleet of chauffeur cars to keep maintained and looking good at all times, Pegasus Prestige supply us with all their chauffeur vehicles including the alloys from this Range Rover  Autobiography. They pride themselves on keeping their cars looking immaculate and so it is important that any scuffed wheels get a refurbishment before going out to clients.
This particular vehicle goes out on hire every week, so we ensured a speedy turnaround was achieved when the alloys were kerbed quite badly on a previous job.
Our guys stripped the rims back to the bare metal before sand blasting, priming and then powder coating for a smooth layer. A final lacquer was applied to help protect them from the elements; a stunning standard painted finish was the result. If you have a fleet of cars and want to keep them looking tip top, then give our guys a call on 0845 370 8881 or email us here.