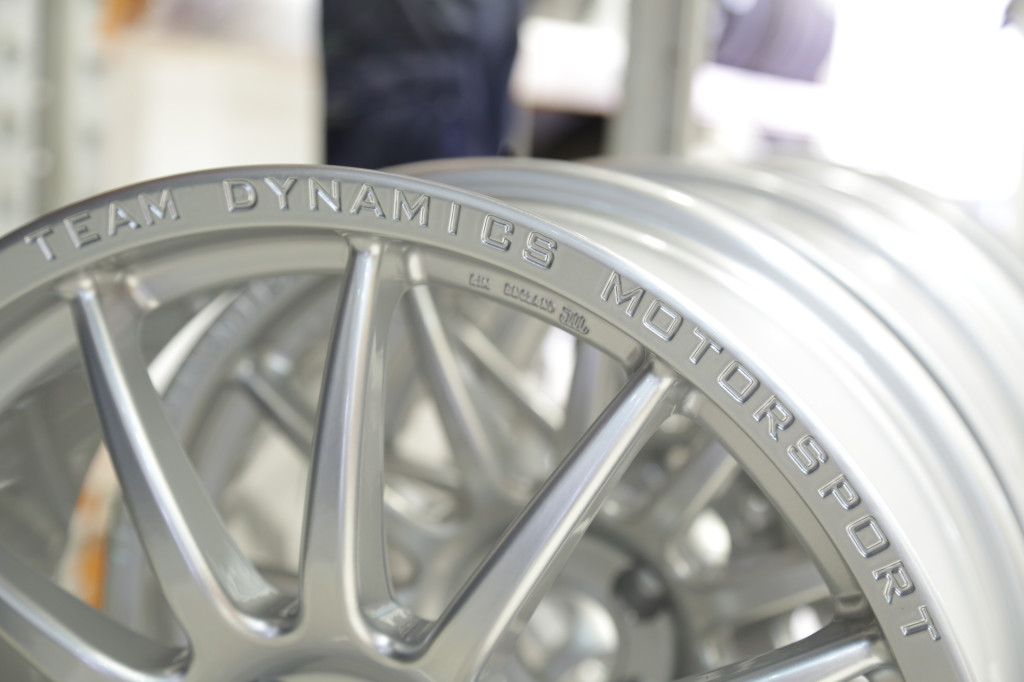 At Diamond Alloys we love wheels of all shapes and sizes, especially repairing and refurbishing alloy wheels that are unique or come from limited edition vehicles.
Take a look at the pictures off the rims off an Audi A3 that passed through our west London wheel refurbishment centre last week. These 12 spoke Team Dynamic Motorsport alloy wheels are manufactured by Rimstock who are the largest manufacturer of wheels in the UK supplying rims for the original equipment, aftermarket and motorsport arenas.
Whatever the make or model of your car, trust Diamond Alloys to offer a service which is professional and quick. We specialise in Diamond Cutting, powder coating for both trade and consumers. Call 0845 370 8881 or get a quick quote here.