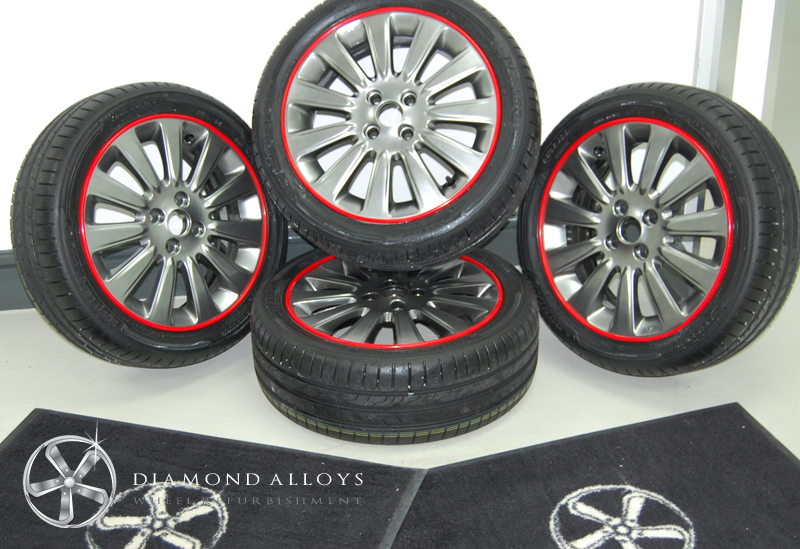 Adding rim bands to your alloy wheels will help protect them from damage often caused by parking too close to kerbs. The added bonus is they look great too, adding a touch of colour which can tie in with the colour of your car.
Take a look at the standard painted alloy wheels which were just completed at London based refurbishment centre Diamond Alloys. The red rim bands make a striking contrast to the standard grey painted finish applied to the alloys.
Made from stretchy high strength silicone rubber, these rim protectors are tear resistant and fit snugly around alloy rims to protect against kerbing and damage often caused by potholes.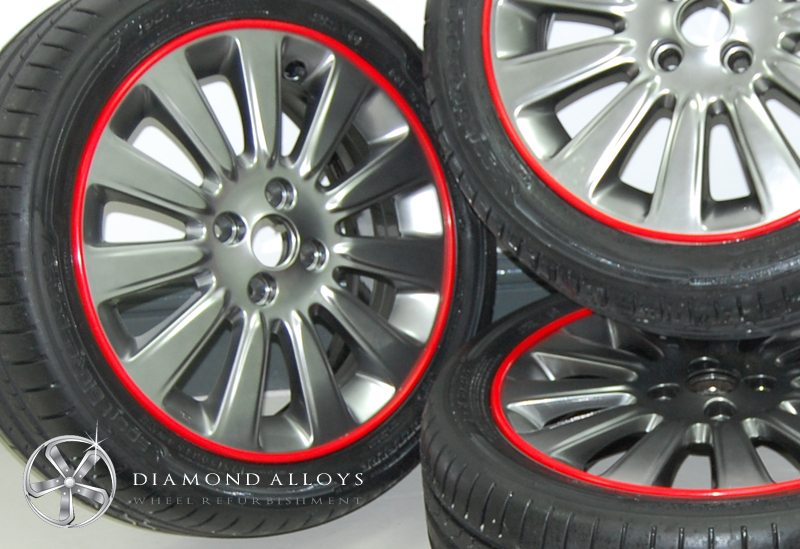 These rim bands won't damage your alloys and feature 5 gripping ribs to stop them slipping out while driving.
Available from Diamond Alloys in 9 attractive colours, their universal fitting allows them to fit wheels from 15" up to 22". We can fit these for you at Diamond Alloys FREE as part of a full 4 wheel alloy wheel refurbishment. Fitting where refurbishment is not taking place is £15 plus VAT per wheel. For safety reasons fitting can only be done at our workshop. Call us now on 0845 370 8881 and find out how you can get these rim bands fitted to your alloys for as little as £50 for a set of 4! Alternatively, get a quick quote on-line!