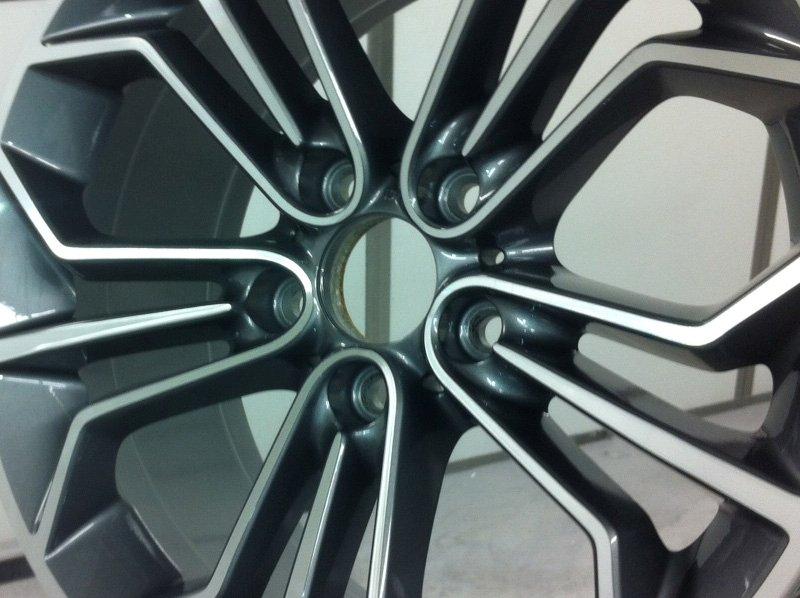 Alloys wheels may be affected by many things, even rotting and corrosion. Brake dust has a corrosive effect on your car and it may decay the clear coat finished on your alloys too.
At Diamond Alloys we use a powder coating process which applies a base coat to the wheel giving it a sound base to paint. Before this is applied, the alloy wheel is placed into an acid bath to remove the all paint and corrosion bringing the wheel back to its base. Powder coating is one of the most advanced coating processes available and is a great way to prepare the wheel for the finished colour. This entire process is carried out at our Alloy Wheels Refurbishment Centre in London, where our well trained technicians are able to provide our clients with a first class and speedy alloy wheel refurbishment.
Powder coating is a highly durable, customisable way to refurbish alloy wheels and it can be applied to any colour or finish. We offer a wide range of alloy wheel refurbishments including a bespoke alloy refurbishment, standard refurbishment and our most popular Diamond Cut service. Give us a call on 0845 370 8881 and discuss your options with our technicians.