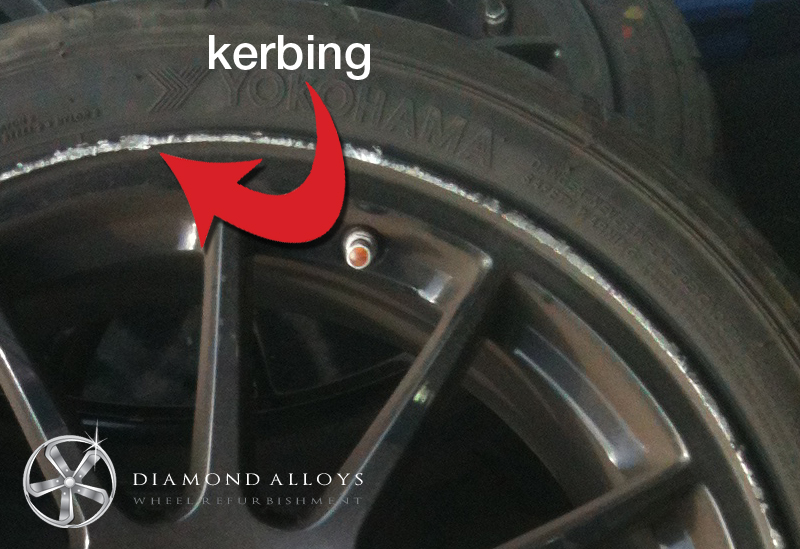 At Diamond Alloys we get to see a wide variety of car makes and models. In addition we get to see a lot of wear and tear and damage on the rims!
Take a look at the before shots from this Mitsubishi Lancer Evolution SQ300 and you will see there is extensive kerbing damage, most probably caused by parking too close to kerbs, a very common sight here at Diamond Alloys. Damage like this can easily happen and devalue the look of your car, and with the prospect of high costs associated with replacing the alloys it is no wonder so many customers are choosing to repair and refurbish their wheels at Diamond Alloys.
We recommend you get all wheels repaired at the same time, this not only ensures they all look tip top and match but it also means they will wear evenly. These 18" alloys were given a great new look with a stunning black gloss painted finish. Our guys work hard to prep and clean the wheels carefully to ensure they are ready to be powder coated to a really smooth finish, essentially for a gloss finish.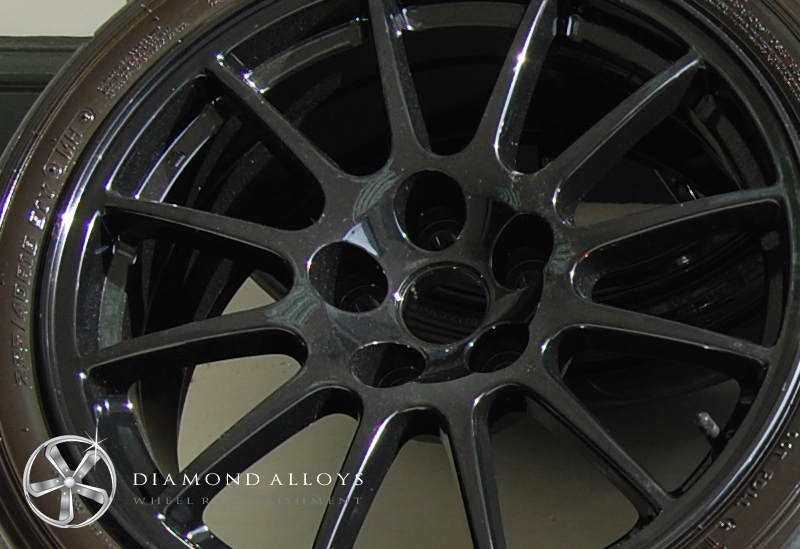 If your alloys have seen better days, then get down to our London based alloy wheel repair centre and we can give you some great advice on how you can bring them back to life. If you decide to get all 4 wheels repaired at the same time we will give you a great discount too!
If you are prone to kerbing when parking on London's streets, then we also highly recommend adding rim bands to your alloys. For a small additional cost these rim bands will help protect your alloys and potentially save you money in the long run! The come is a range of colours and can be fitted for free by our guys when your repair is finished.
For more details about all our services, call us on 0845 370 8881 and we will be happy to help. Alternatively, get a quick quote on-line!