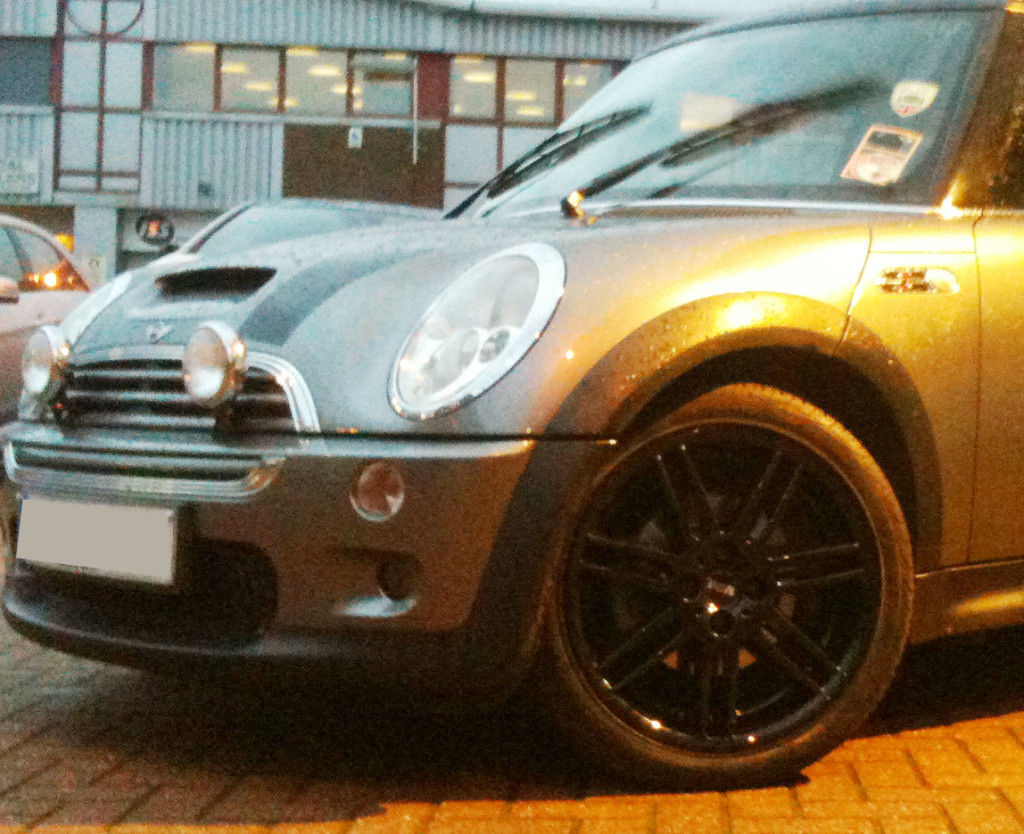 Our paint technicians are highly skilled and can easily paint your alloys in any shade you like. This week we have been particularly pleased with these MINI alloy wheels which have just been finished by the Diamond Alloys refurb team.
At Diamond alloys, we take extra care of your wheels to make sure you will have the finish you want! Once your wheels have arrived at our London Refurbishment Centre, our skilled technicians remove the tyres using a specialist machine. All wheels are carefully checked by a technician in case there is a crack or buckle damage, both of which can be repaired by Diamond Alloys. After inspection they are placed in the Aquablast machine which removes dirt and grease and cleans the wheel surface. All wheels go into our oven to make sure no air is trapped within the alloy. We also ensure all painted wheels have a powder coat applied, which can be in your chosen colour; some alloy wheel repair companies do not apply a powder coat but we believe the coating helps achieve the best results!
Take a look at the pictures below which show some of the different stages the Mini wheels went through to get this beautiful glossy finished result.
When the alloy wheels reach the final stage of their refurbishment they pass through quality control where our technicians check they meet our high standards of finish. Then tyres are ready to be re-fitted, inflated to the correct pressure and re balanced, which is a FREE service included in the price we quote!
We are very pleased with the black finish on the alloy wheels which perfectly match with the front bonnet stripe on the bodywork of the Mini. If you like this black finish and looking for something similar, call us on 0845 370 8881 now!