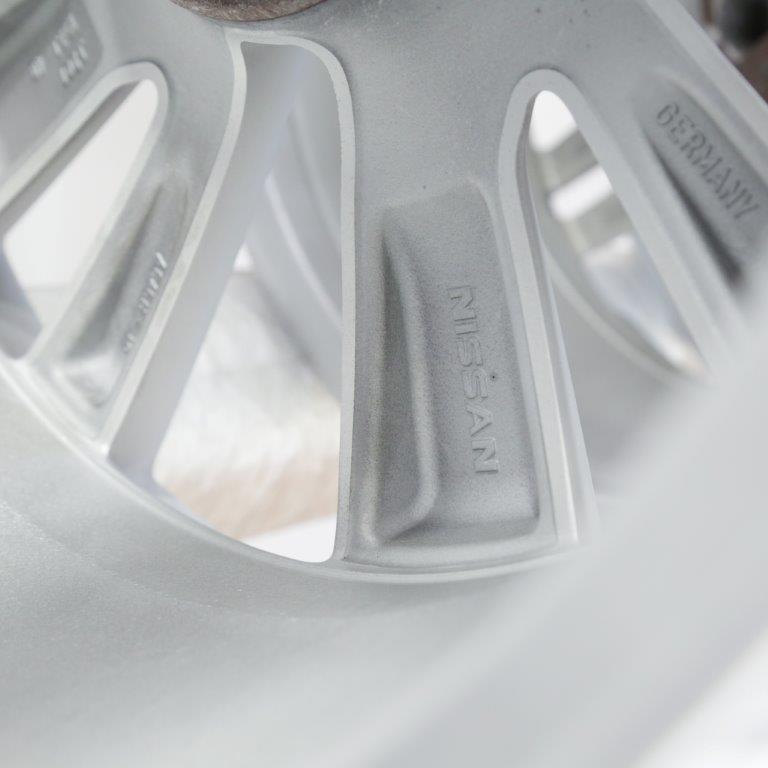 If you are looking to have your alloy wheels repaired or refurbished then you'll want to choose a company that you can trust to supply a great finish and an exceptional service. Diamond Alloys offers a variety of services to both trade and consumer and with big dealerships like Nissan London West using our services you can rest assured you have found the right company!
Nissan London West sent in a Nissan Qashqai because the alloys had sustained general damage and scratches which are common everyday issues that wheels face. The pictures show the wheels just as they have come out of the prep stage before they were painted and given a diamond cut.
To get a quick quote simply click here or call us now on 0845 370 8881 and we'll offer great advise and a great deal too.