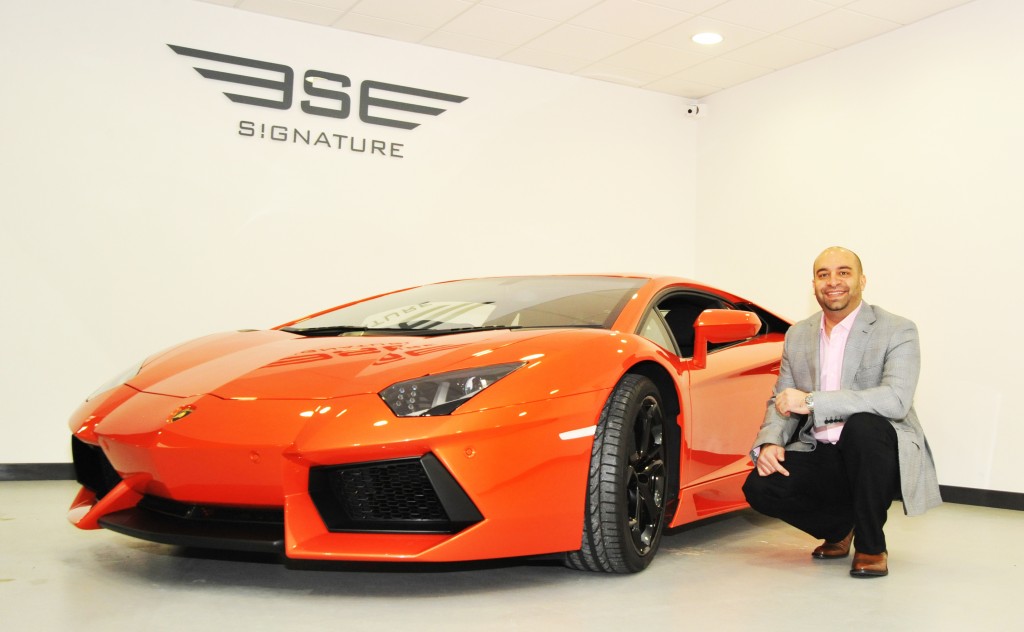 Dee Bhatia, owner of  the successful prestige car hire company Signature Car Hire,  has just acquired Diamond Alloys. Dee, who already knew and trusted Diamond Alloys to refurbish the alloys of his own supercars, said  "Diamond Alloys has a great image in keeping with Signature Car Hire, and I have always been impressed with the quality of their workmanship. However, I could see there was huge potential to take the business to another level and could not resist when the opportunity arose for me to acquire the company."
For 2013, Dee has already great ideas and plans to help improve the customer service experience, in addition to extending the range of services available, all intended to offer customers the best in the business.
Dee continued by saying, "Diamond Alloys already owns a state of the art Diamond Cutting machine, allowing a speedy turnaround and beautiful finish, but I want to go one step further and offer all customers an even better finish for their alloys. My aim is to achieve a 'Better than Factory Finish' for every wheel we repair which will require additional investment into machinery and staff resources. I have a trusted and dedicated management team at Signature who are already adding their expertise to take Diamond Alloys to where I think it should be – the best in the industry."
A bespoke tracking system will be introduced in order to follow  every customer's refurbishment start to finish. Dee says, "To achieve this I will be implementing new procedures and high tech systems to ensure higher levels of service and quality for all my customers. I believe this is the ONLY way forward to stay ahead of our competition."
He also has plans to make additional changes to the website to ensure customers can access prices and updates easily and the introduction of the Diamond Alloys App, enabling customer to book in their wheel quickly.  Dee goes on to say "I have so many new ideas to implement over time, all to enrich the customer service experience and the best finish. I am committed to delivering a great service to all my customers so have already taken steps to give customers a more personal service by implementing a dedicated office manager on hand to take calls and deal with enquiries during office hours. This is part of my on-going commitment to this new venture."
Follow us on Twitter, like our Facebook page and add us on your circle on Google+  to be the first to get the latest news.