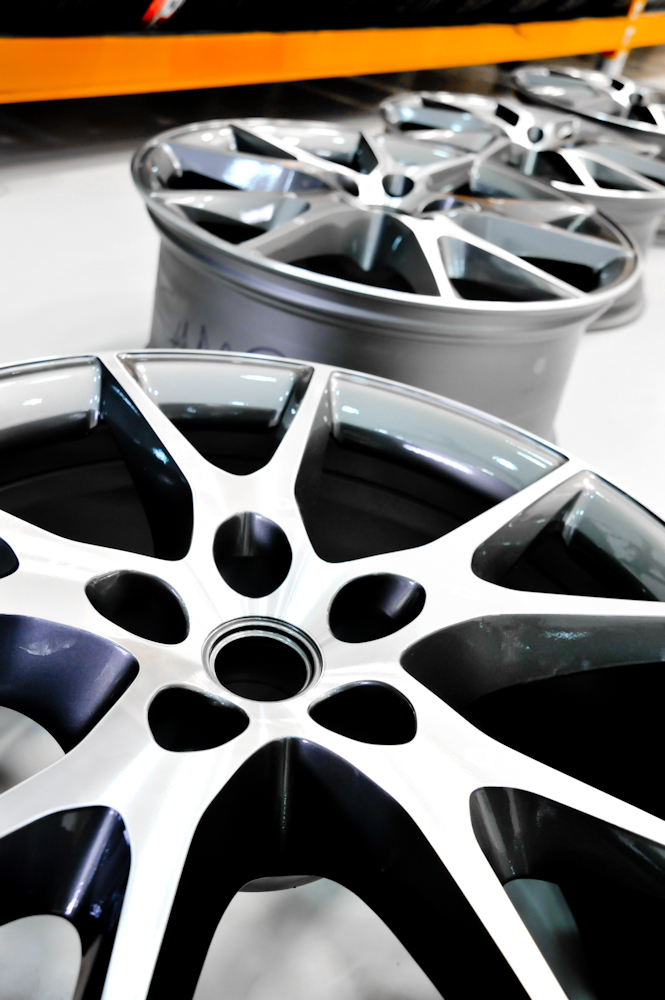 Alloy wheels look great, but every day wear and tear will cause them to degrade, and it's easy to get them scuffed or chipped on a pavement. This can seem quite daunting, as a new set of alloys, to replace a worn out pair, can cost hundreds of pounds. However, there is a much more cost effective, quicker and less wasteful solution available to solve the problem. Getting alloys refurbished with Diamond Alloys can cost as little as £65 for a standard refurbishment and will return them to a great condition and help protect them against future damage.
Another reason to consider refurbishing alloys is that they open up the possibility of enhancing your cars appearance beyond even the showroom standard, with diamond cutting and customisation options available at prices well under the cost of a new set of alloys you can make your wheels look better than new. See our post about hydro graphic printing for just one of the options that Diamond Alloys offers.
To make sure your alloys keep looking their best for longest, be sure to read our advice on caring for your alloy wheels after a refurbishment too.