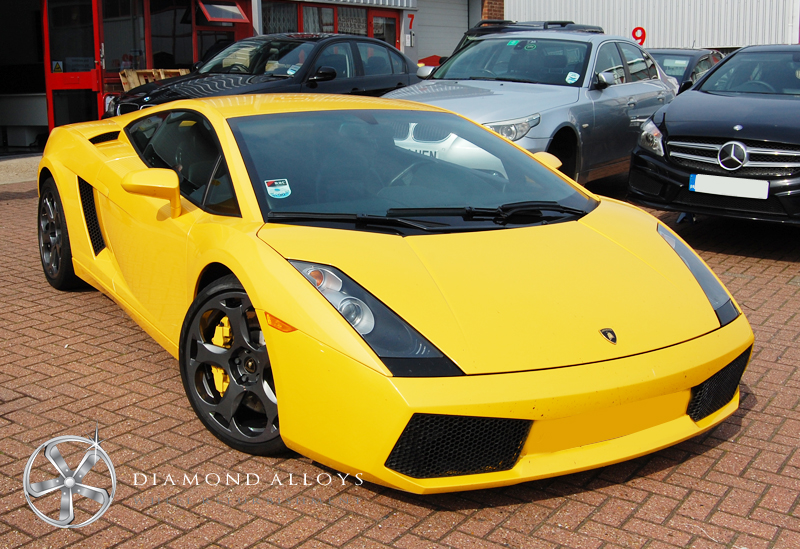 Diamond Alloys specialises in repairing and refurbishing high end alloy wheels from marques including Bentley, Porsche, Ferrari, Rolls Royce and Lamborghini. With diamond cutting facilities and experienced painters on site, Diamond Alloys is trusted by body shop repair companies, leasing companies and auto resellers to manage the repair and refurbishment of their high end vehicles. Once such company is Fiorano Cars who recently brought this Lamborghini Gallarado Coupe in for a repair and a re-paint because the alloys had become badly scuffed around the edges.
All wheels were removed, prepped and repaired before being powder coated and painted in a stunning grey colour to compliment the striking yellow paint on the body of the car. Take a look at the before and after pictures below and you will see what a great finish was achieved, bringing these alloys back to life and in keeping with the high end nature of this make and model.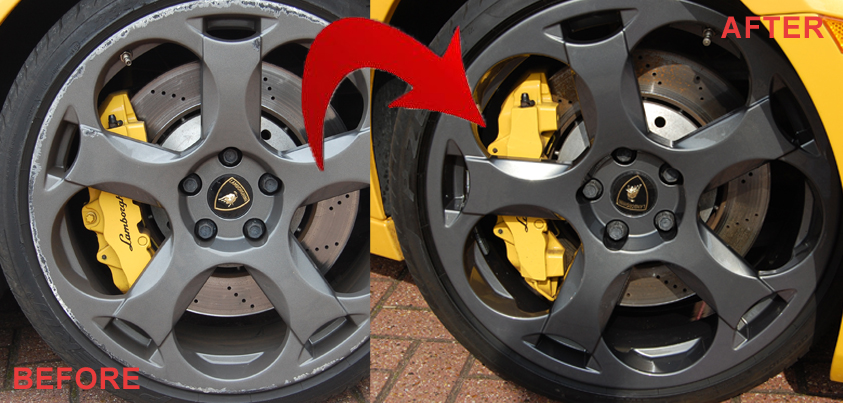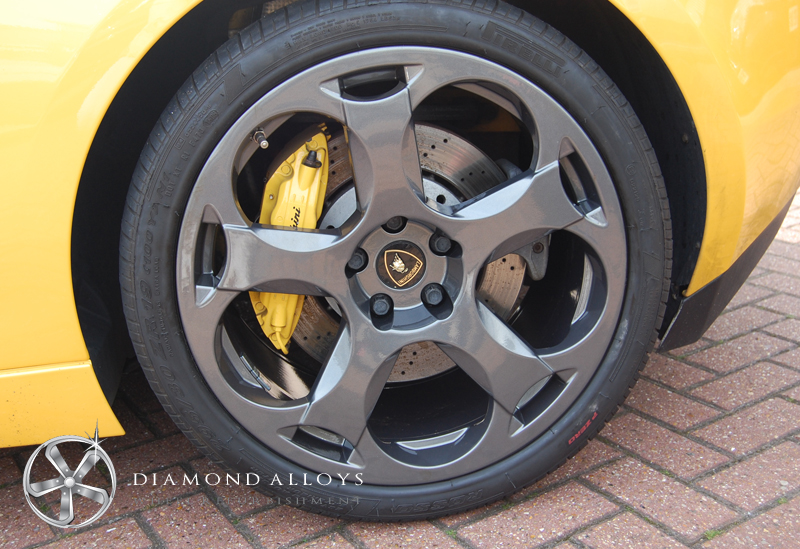 If you have a prestigious car with alloys that need some care and attention, then bring it down to Diamond Alloys in London and we will be happy to quote on a wide range of finishes including a standard painted finish or a diamond cut finish. We highly recommend using a company that repairs on site for a long lasting and quality finish. For more information on how Diamond Alloys can repair your alloys or give them a fresh new look, either call us on 0845 370 8881 or get a quick quote on-line here.