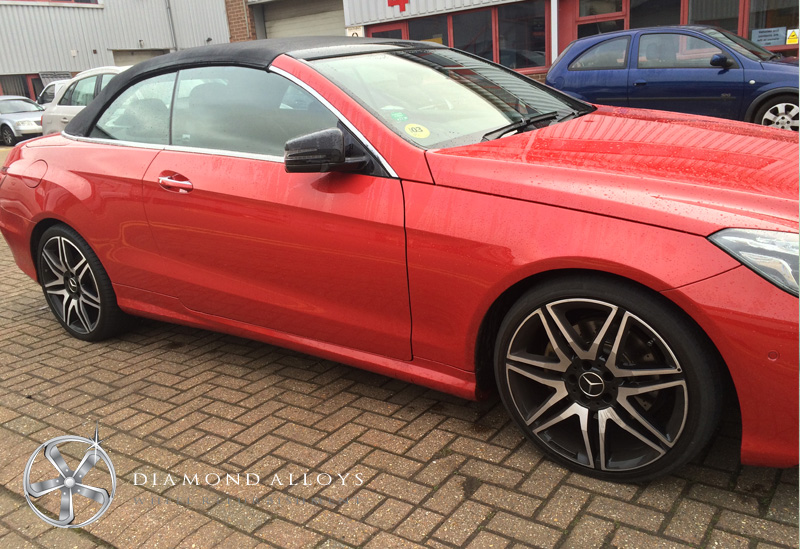 It is always great to welcome customers back to Diamond Alloys because it means they were happy not only with the quality of our workmanship, but also with our customer service.
Charlie Chaine previously had his wheels refurbished by us back in July, and returned last week because two of his alloys had sustained minor scuff marks and he wanted them returned back to their beautiful finish.
He asked for the alloys to be colour matched to the other 2 wheels which have black gloss inserts, with a full diamond cut refurbishment.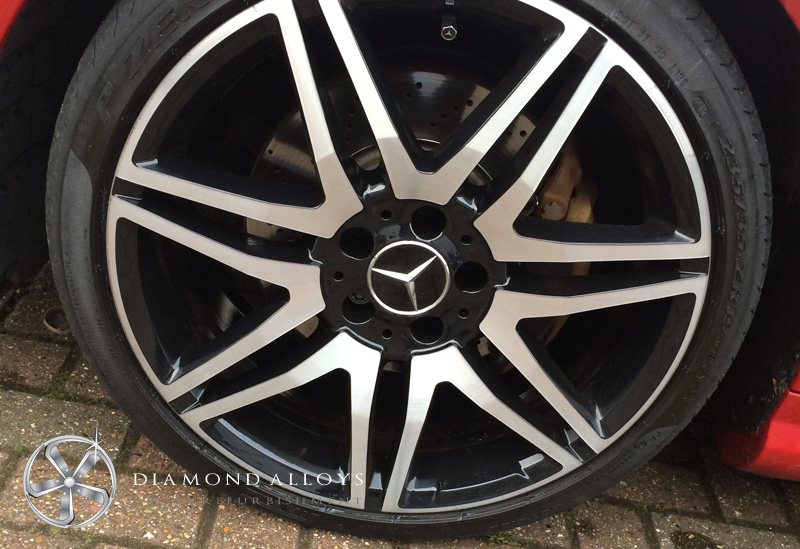 The Diamond Alloys technicians have the skills to colour match either to existing alloys or the cars bodywork. Once this has been done they are carefully Diamond Cut to achieve a stunning finish.
If your alloys are scuffed or kerbed, give them some special attention and bring them back to showroom condition! Send us a picture of your alloys and we'll advise on the best finish and price! Call us on 0845 370 8881 or email us direct.