It is always great to get good feedback from our customers, especially when they send us great pictures before and after to share with others the great alloy wheel repair finish we can apply to rims.
Take a look at the recent Facebook feedback happy customer Steve Davis posted on our Facebook page.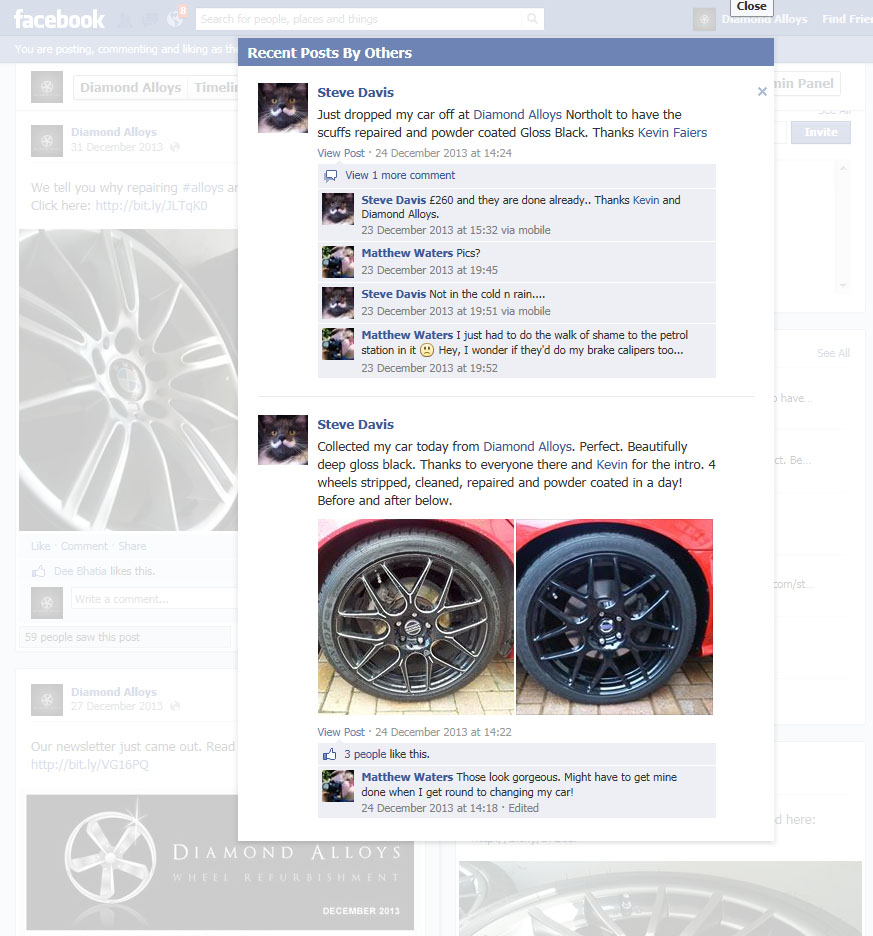 As you will see from the pictures Steve posted, we transformed his alloy wheels to a stunning new gloss black finish with a painted refurbishment which included a powder coated layer as standard. Steve said they were 'Perfect' and 'Beautiful' and was impressed with our great prices too. Matthew Waters agreed saying 'they look gorgeous'.
Huge thanks to Steve for leaving such great feedback on our Facebook page.