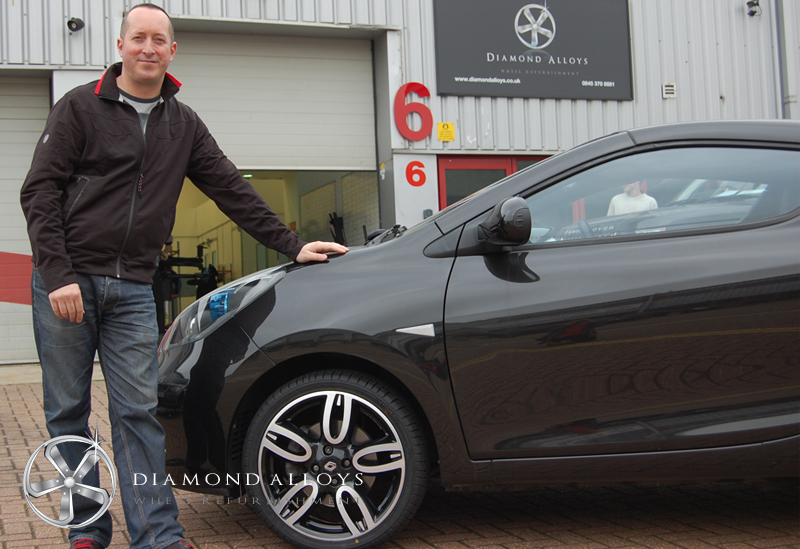 Diamond Alloys trade division works directly with reputable body shops repair centres, dealerships and leasing companies in addition to independent car resellers in the West London area.
Our experienced team works very closely with Belvue Cars Ltd who specialises in selling pre-owned prestige and luxury sports cars. They use Diamond Alloys to repair the alloys on all of their cars and keep coming back thanks to our commitment to high standards of workmanship and service and a consistency to quality results.
Sales Director of Belvue Cars, Marco Saturnino commented "Great job, guys! The Diamond Alloys team always offer a professional service and complete the work to an extremely high standard. At Belvue Cars we need to make sure our cars always look in pristine condition before selling. The better the car looks, the more appeal the car has on the market."
Marco goes on to say, "Speed is often an important factor, so it is great that Diamond Alloys can not only offer a great finish but a speedy turnaround too. It means I can get the car on the sales forecourt without delay. Having a personal relationship with the guys means I get the finish I want to. I would not hesitate to recommend Diamond Alloys to any trade customer or consumer."
Marco is pictured here with a recent refurbishment on one of their cars and with alloys wheels refurbished by Diamond Alloys, we are sure Belvue Cars' customers won't be disappointed when they purchase a car from them!
We would like to thank Marco for his wonderful feedback and we look forward to working with you again soon!