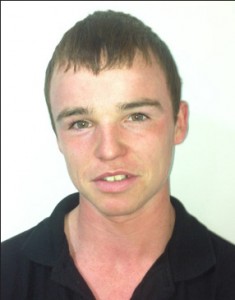 1. What do you do at Diamond Alloys? What are your daily roles and responsibilities?
I am an apprentice at Diamond Alloys. I strip the tyres when they arrive to the center so they are ready to be prepped. I also prep and polish wheels along with some basic care and maintenance tasks required to ensure we offer an all-round great service. I am also responsible for the re-balancing of the wheels after the tyres are put back onto the alloy wheel.
2. How did you get into the alloy wheel repair business?
I got to hear about a vacancy for an apprentice at Diamond Alloys though an old teacher that used to teach me mechanics as he knew I was keen to get in at ground level with a company like this. When he told me that there was a job going at Diamond Alloys I immediately called Phil and asked about the job.
3. Would you like to specialise in any specific area in the future?
In the future, I would like to specialise in painting alloy wheels. Having seem Zak produce some great custom finishes for our clients I can see this is an interesting aspect to specialize in, so I can keen to learn all I can from him and the techniques he has leant himself.
4. What's the best part of your job?
The best part of my job is when I get the chance to paint an alloy wheel.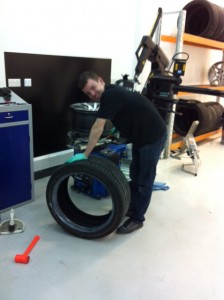 5. Where do you see yourself in 5 years' time?
In 5 years' time, I see still myself still in the alloy wheel refurbishment trade, progressing my way and learning all aspects so I can learn all skills involved in every process, but specialising in paint effects.
6. What keeps you out of trouble in your spare time?
In my spare time I love playing my Xbox, going ice skating and doing some other stuff.
7. Are you a car fan? What is your dream car, where would you drive it if you had it for 24 hours and who would be sitting beside you?
Yes, I am. My dream car would be a Bugatti and if I had it for 24hours I would drive it round Silverstone Race Track. I haven't decided who I will take yet…….whoever is being nice to me at the time I guess!
8. Which alloys would you choose for your car?
I would choose Ferrari California or BMW M3 wheels.
9. What do you think of the Boss?
I think Phil is an alright boss.
10. What do you really think of the boss!
Ok, he can be alright sometimes!….:)