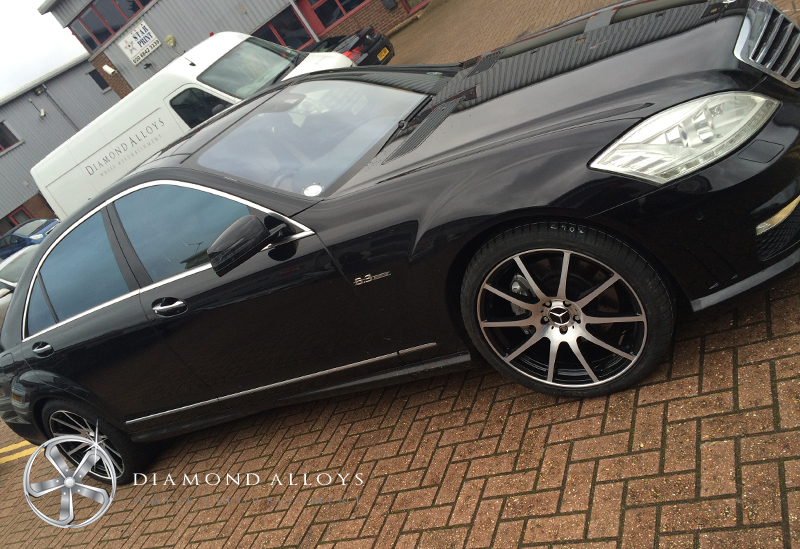 If you want a new look for your car then changing your alloy wheels is a great idea but can be costly if buying new. This can be tempting, especially if you have bad kerbing damage or want to opt for a completely different look. However, you don't have to outlay huge amounts of cash to realise this, simply give them a Diamond Alloys make over!
Customer Shans Bhasin was keen to upgrade the look of his alloy wheels. His alloys were in fact in great condition, but he was really keen to have a diamond cut finish. We took his 4 x standard black gloss Mercedes and transformed them, as you can see in the pictures below. When the customer saw them back on his Mercedes he said:
"Amazing finish, I am absolutely stunned with the outcome. The results much better than I expected, and a very fast turnaround, they look stunning."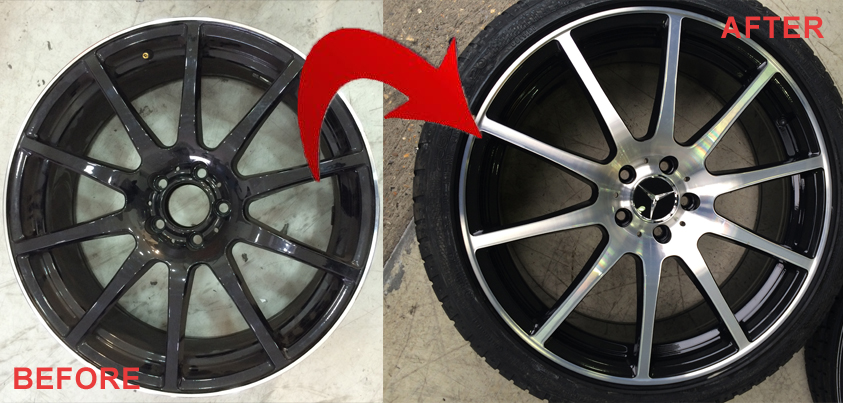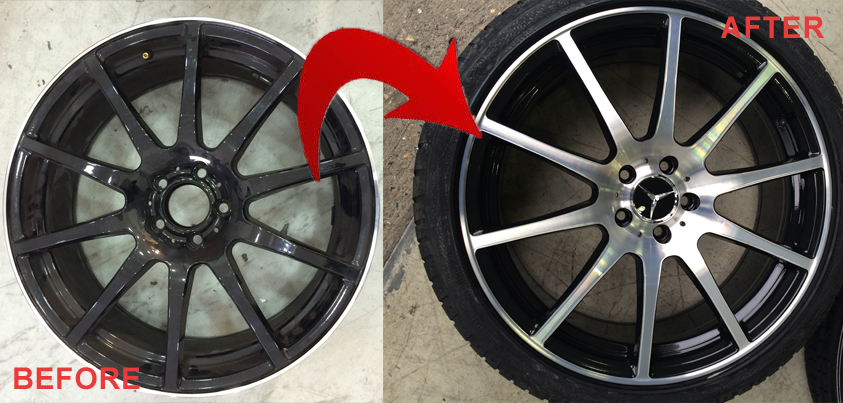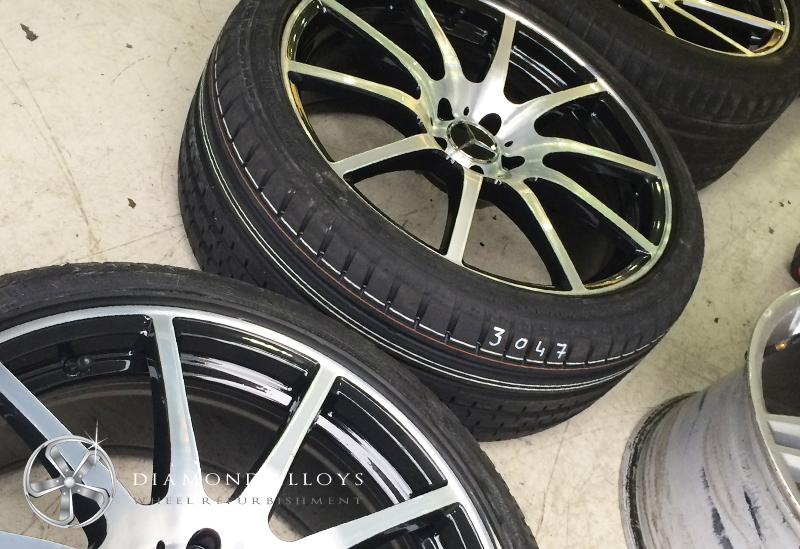 Not only did Shans save money by refurbishing as opposed to buying new but he was also give our 4 wheel discount, saving him even more!
If you think this look would look great on your car, then pop down to Diamond Alloys Alloy wheel refurbishment centre in West London and we'll take a look and advise you on all the options available. Call us now on 0845 370 2222 or email us direct.