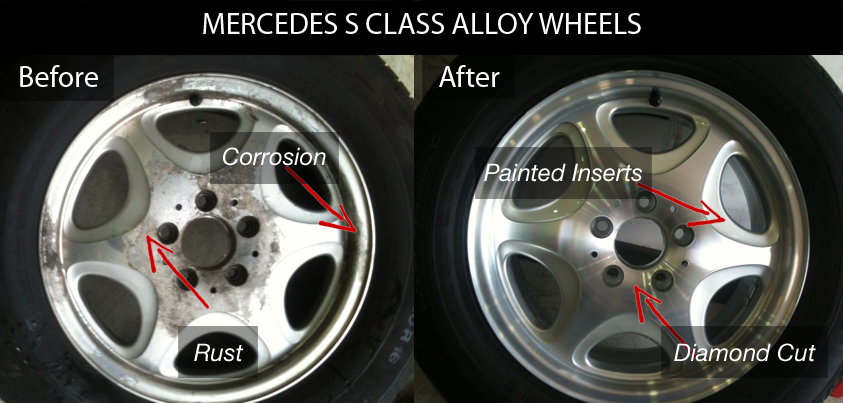 Alloy wheels can easily get corroded, and this example shows just how extensive the problem can be. However, you should not despair….Diamond Alloys is here!
Our skilled technicians will check your alloy wheels carefully when they arrive. If they have any signs of corrosion they will go into our acid tank to remove it before cleaning it in our aquablast machine. Once back to bare metal and scuffs and kerbing damage will be removed in our diamond cutting machine or repaired by hand before being painted. Whatever technique is applied your alloys will look superb when compared to the original condition, just take a look at these before and after images and you will see the difference!
These 17" alloys wheels came from an 'R' reg Mercedes S Class that is being restored and the alloys were the finishing touch to complete the restoration. With corrosion and rust removed by our guys the alloys went on to have grey inserts painted and a diamond cut face to produce a truly stunning result.
If you want to restore damaged or corroded alloy wheels, call us on 0845 370 8881 or
email us
direct!