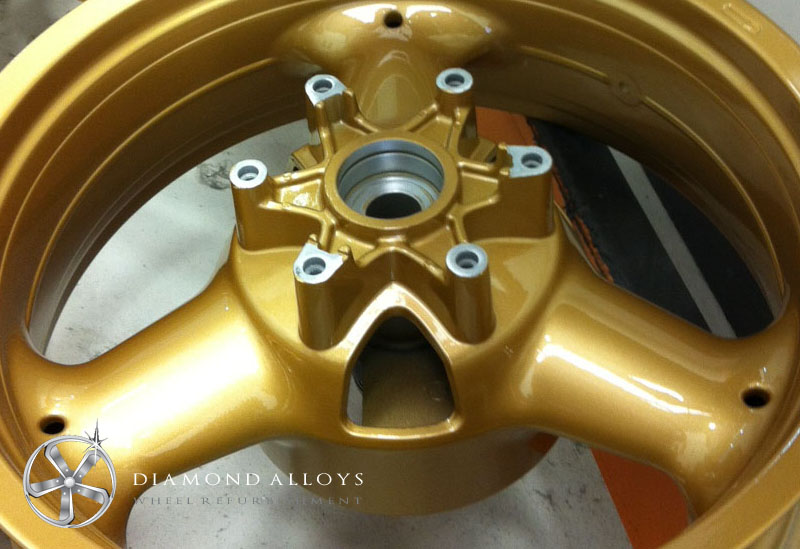 The sun is shining and the forecast is good: we may, fingers crossed, be in for a brilliant summer. This is good news for any motorist who enjoys a drive in the hot sunshine, particularly those of us who prefer to ride on two wheels.
Let's face it, no matter how much of a bike fanatic you are, it's far nicer to be on the open road with clear skies and sunshine than it is to be riding through a hailstorm!
We'd also argue that motorbikes also look better in the sunshine, with their shining paintwork, gleaming alloys and suggestion of a hard, fast ride towards adventure. To make the most of your summer on the road, it's therefore a good idea to get your bike into shape now – you never know when the good weather and the open road might call.
Diamond Alloys can refurbish motorbike alloys as long as they are already removed from the bike. We have the skills to ensure that we can make them look brand new with a great paint job!
We have many loyal motorbike customers who come back year after year to ensure their bikes are spruced up for summer, so why not call us to see what we can do for you? First time customers are usually amazed by what we can offer: check out this feedback from Josh, who came to us looking to get his alloys refurbished:
"I came in the other day with my motorcycle wheels that I needed acid removal and shot blasted. I would like to point out that the job you guys did was brilliant and the wheels came out really good thank you very much.
Also I found your receptionists very polite and when it came to calling me back they did exactly that. As a business your place is very professional fair priced and clean compared to other tyre/alloy companies. I will defiantly be recommending diamond alloys to my friends. Once again many thanks."
If you want to get your bike ready for the summer sunshine, simply call us today.