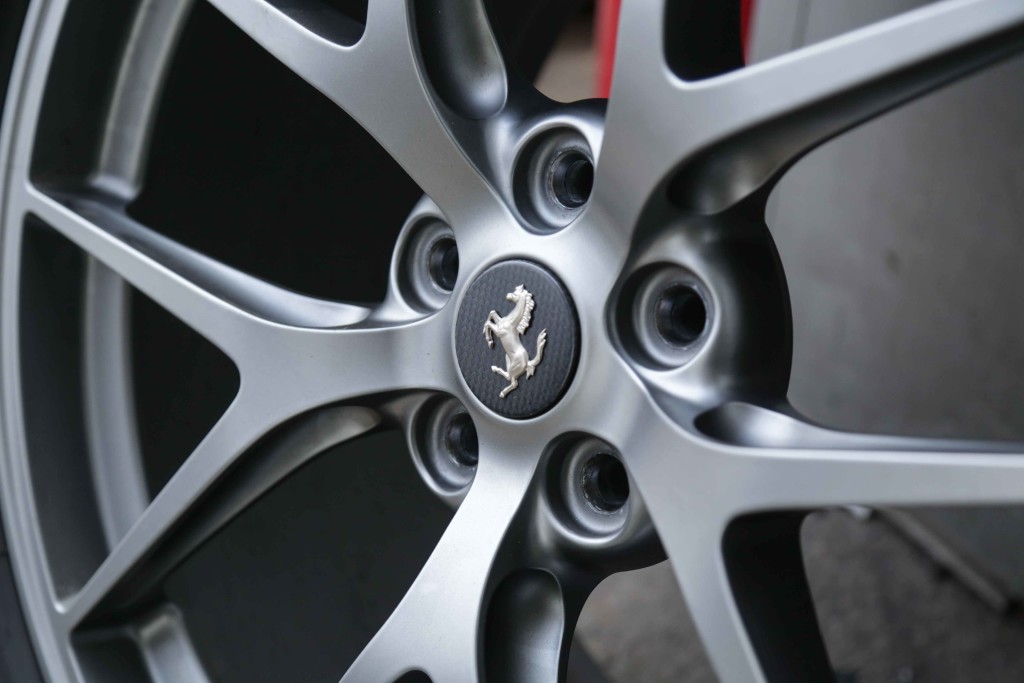 Check out the pictures of these 19" alloy wheels taken from a job we have just finished for HR Owen on a Ferrari 458. As a trusted alloy wheel repair supplier, we can handle all kinds of refurbishments for any make or model including high end performance cars like this.
Our prep guys will work hard to ensure a sound surface is prepared for our painters to add a powder coat layer, paint and protective layer of lacquer. As you'll see in the picture, the painted finish is every bit as superb as they were when they first left the Ferrari showroom.
If your alloys are looking a bit worse for wear, then give us a call on 0845 370 8881 and we'll give you a great price. We are happy to deal with both trade and consumers.