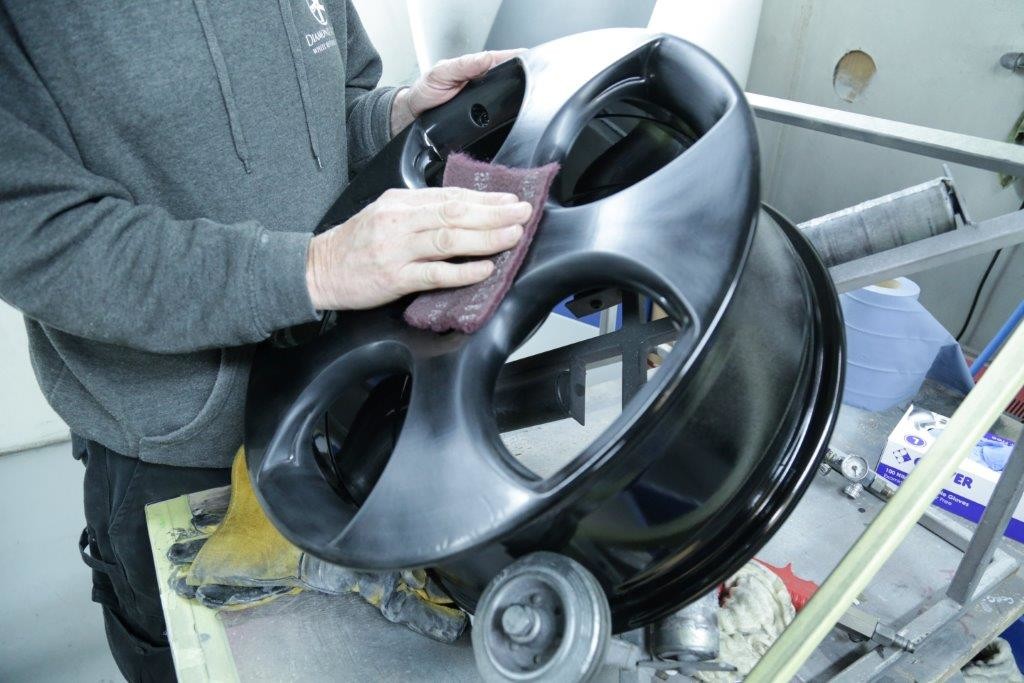 At Diamond Alloys we always take extra care when preparing alloy wheels for repair and refurbishment. Why do we do this? The answer is simple, the more care and attention we give at the preparation stage, the better the results will be.
In this picture you'll see one of our prep guys scotching the wheels down, before they go for their paint and diamond cut. This process takes off any excess paint and removes imperfections, enabling our diamond cut technician to achieve a smoother cut.
The time spent in preparation means we can achieve beautiful quality results, something our clients recognise with their great feedback!