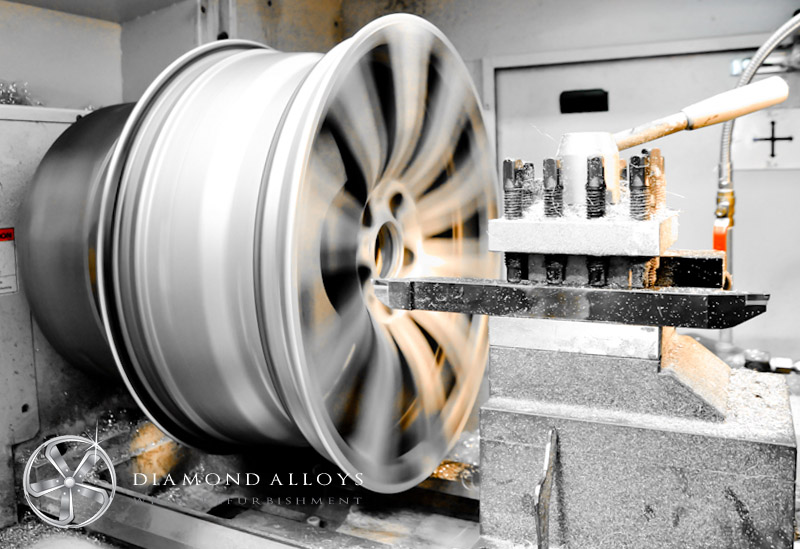 It is no wonder more and more car owners are choosing to have their alloy wheels diamond cut. When combined with a painted face and inserts it can create a truly stunning finish adding value to the car.
At Diamond Alloys we specialise in Diamond cutting alloy wheels using our specialist diamond cutting lathe on site. This high tech piece of machinery is used to cut a minute layer of metal away to either remove kerbing damage or simply to create a metallic lip or face. Our technicians are highly skilled and are happy to give advice on the best finish for your alloys. Take a look at our gallery of wheels here and you will see what a beautiful finish can be achieved.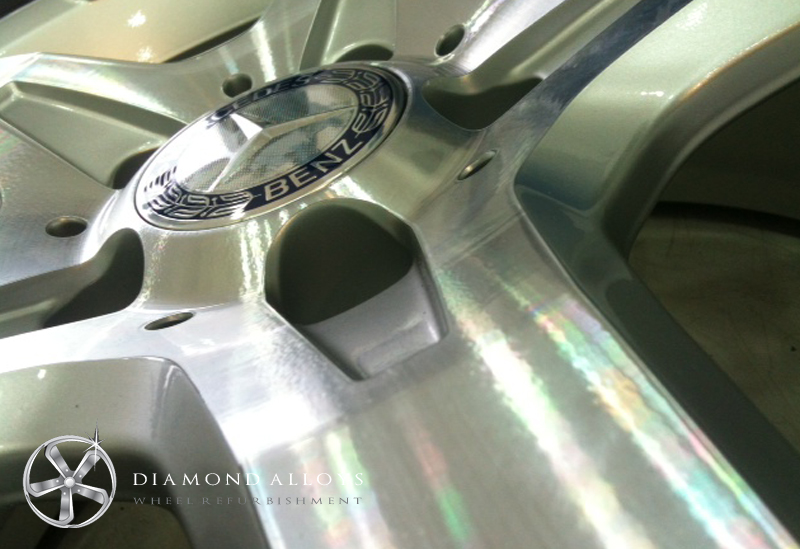 Diamond cut alloy wheels have a distinctive look, similar to the back of a CD where you can see very small lines in the metal, as illustrated here on these Diamond cut Mercedes alloy wheels. You can paint the face or inserts to match your car bodywork, or select a contrast colour to suit your preference. Remember, a Diamond cut finish cannot be achieved with a mobile service, so call the experts today on 0845 370 8881 to discuss your options.