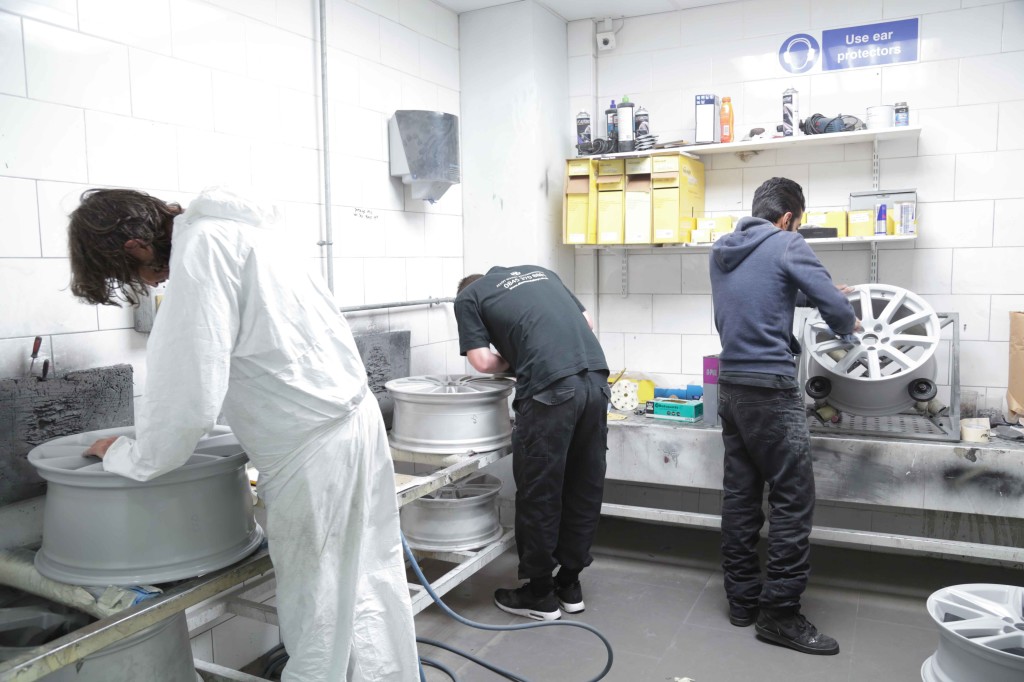 The guys at Diamond Alloys are always busy! Take a look at our gallery and you'll see our guys hard at work in the prep workshop. After alloys have been dipped in acid and blasted to remove all paint and corrosion they pass through our prep room where each wheel is carefully inspected. Depending on the damage sustained, scratches and kerbing damage is filled and sanded before being powder coated to ensure a sound surface is achieved for our painters or diamond cut technicians.
This careful attention to detail is why we are trusted by top end car dealerships and bodyshop repair centres to refurbish all their wheels and why we get such great feedback.
If your wheels are looking damaged or scuffed you can save pounds by having them repaired compared to buying new. Call us on 0845 370 8881 or click here for a quotation.