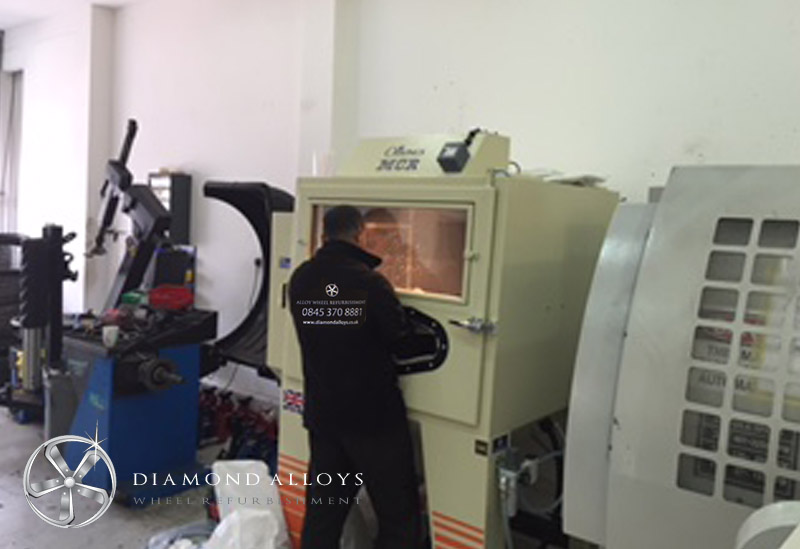 Diamond Alloys is committed to ensuring all equipment is bang up to date and has therefore just taken delivery of a state of the art Multiwheel Pressure Blast Cabinet.
This investment into the business will help keep pace with the growing demands of their modern and efficient alloy wheel refurbishment business.
What are the Benefits of a Multiwheel Pressure Blast Cabinet?
The pressure blaster will not only improve the time to prepare wheels for painting but also at the same time enhance the final finish. It's a great piece of kit to complement our existing Aqua Blaster and essentially means better wheels and a speedier service!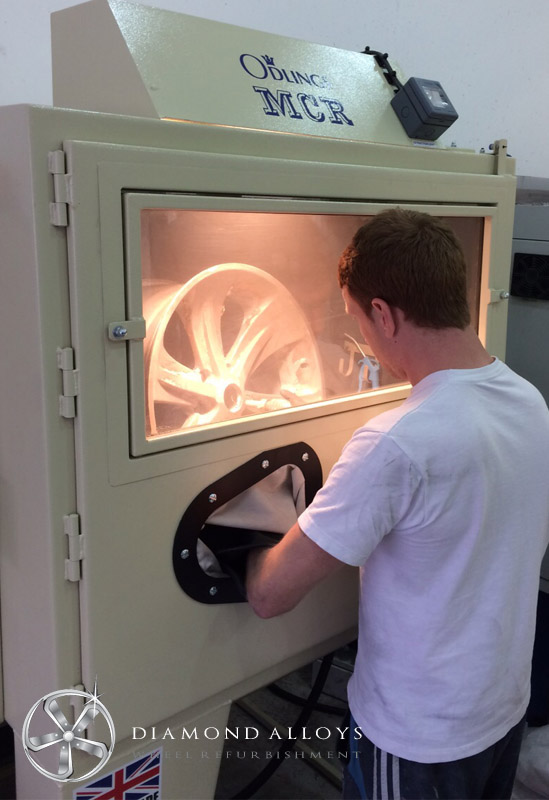 What is Shot Blasting?
Shot blasting is basically the attacking of the surface of a material with one of many types of shot. Normally this is done to remove scale or rust, but can also be done to impart a particular surface finish. The shot can be sand, small steel balls or granules of silicon carbide.
Shot blasting is an extremely efficient and cost-effective process – it is much faster than conventional means of material removal and an essential piece of kit to ensure Diamond Alloys stays ahead of the competition and remains the best Alloy Wheel Repair Centre in West London!
If your alloy wheels need repairing, or if you are a bodyshop repair centre or leasing company with a fleet of cars to maintain then give Diamond Alloys a call on 0845 370 8881 or email here for competitive prices and an excellent service!