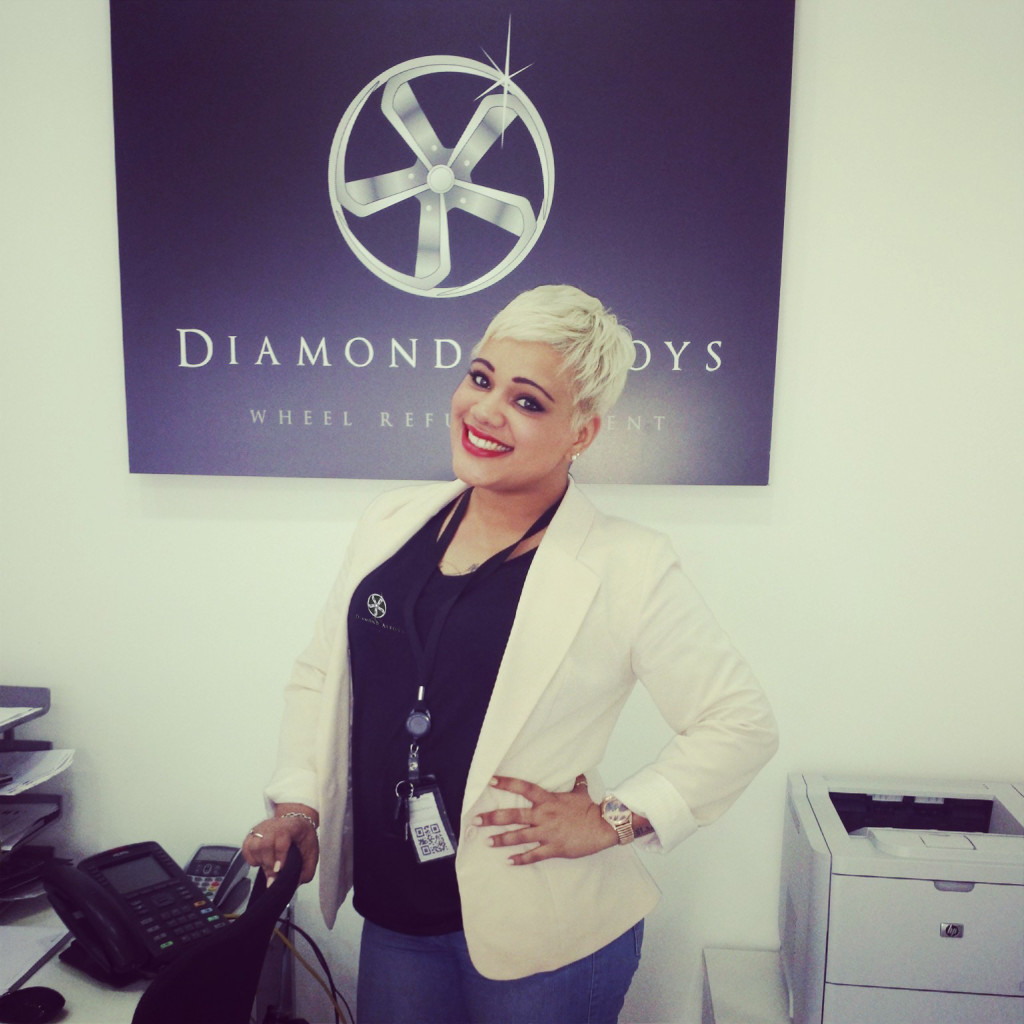 Did you know Diamond Alloys had a trade division? We work closely with reputable bodyshop repair centres, dealerships, leasing companies and chauffeur hire companies to ensure the alloys on their cars are looking great.
To ensure all bookings are processed without delay, we have a dedicated trade account manager to deal with any new and existing trade accounts.
Pictured here is Debora who is in charge of our trade division and on hand to deal directly with garages and body shops to ensure their bookings are in and out without delay.
Debora keeps in regular contact with all our trade accounts to ensure our service is as good as the finish on our rims. Debora liaises daily with the workshop technicians so is able to update on the job progress or make specific enquiries on colours of finishes any client may need. It is all part of the service at Diamond Alloys.
If you are a trade customer and want more details about our trade prices or our local collection and delivery services, then call Debora on 0845 370 8881 and she will be happy to help.