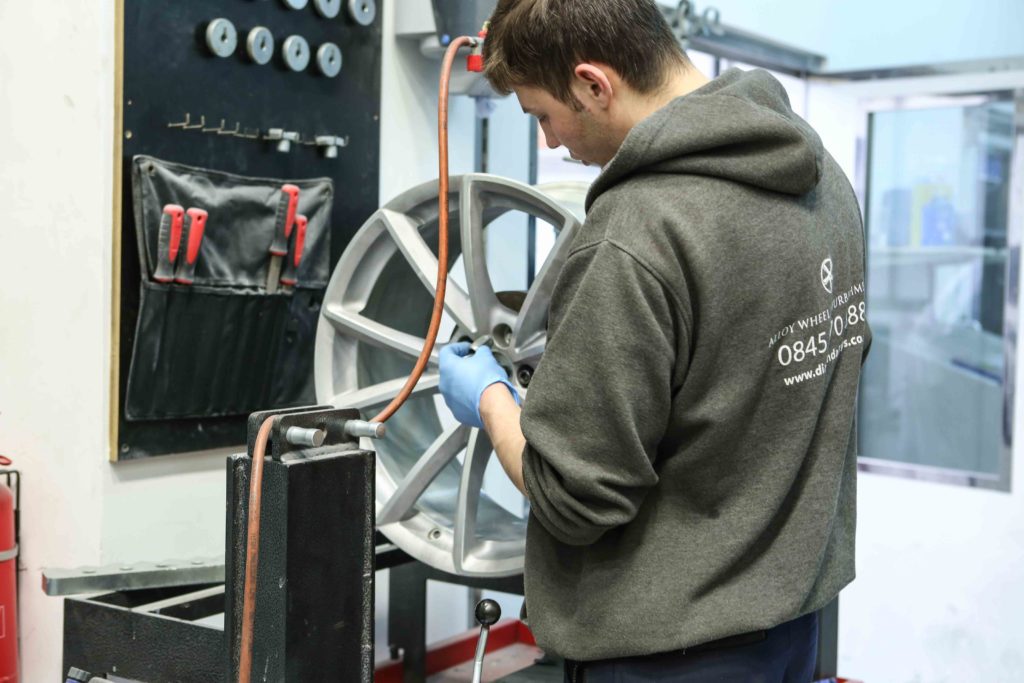 Did you know Diamond Alloys can also straighten alloy wheels if they have sustained a buckle?
Alloy wheels can easily be damaged when hitting curbs or potholes at speed. You may not notice vibrations as your drive, an indicator that your wheel or wheels are buckled. If you continue to drive without having this damage fixed it could cause additional damage to your car and you might fail your MOT.
However, you don't necessarily have to buy new alloy wheels to fix this problem, simply take them down to Diamond Alloys and we can fix this for you; bringing your alloy wheel back to the desirable circular shape an illuminating the vibrations.
At Diamond Alloys we carry out straightening on site in our London refurbishment centre. You can opt for a simple repair or have a refurbishment carried out at the same time. For more information about this service, call us on 0845 370 8881 or email us direct.