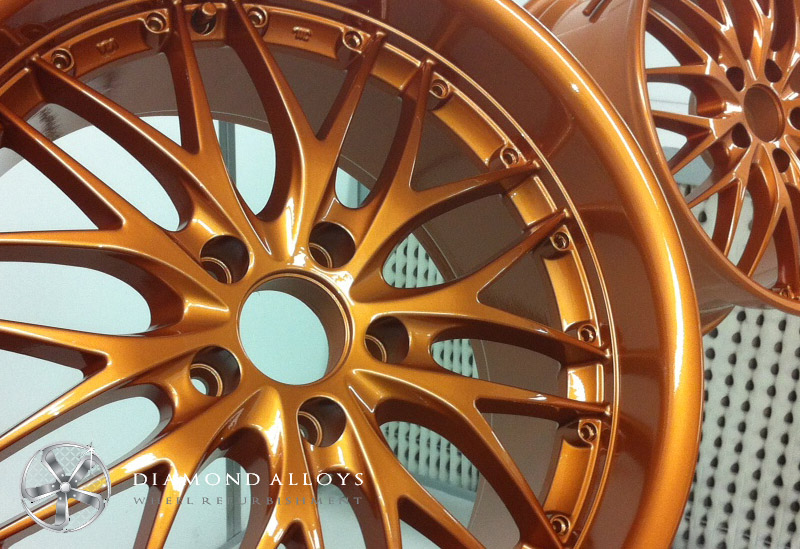 Annoyingly, it's all too easy to damage your wheels. Whether you're driving along or trying to park, chips and scratches can seem to just magically happen to your alloys, no matter how careful a driver you are.
When it happens to you, don't despair: the good news is that you don't have to go to the expense of buying new wheels. A professional refurbishment can have your alloys looking brand new, without leaving a corresponding dent in your wallet.
Our technicians are on hand to advise you as to the best options for your wheels, and it's worth remembering that you don't necessarily have to replicate your old look – why not try a new colour or finish to spruce up the aesthetic of your whole car? Whatever option you choose, we guarantee a stunning result.
The process itself is quick, meaning that you won't lose out on valuable driving time, and all our work comes with a full 12 month wheel refurbishment warranty.
To achieve best results, our process begins with an acid bath, which strips the wheels down to the bare metal.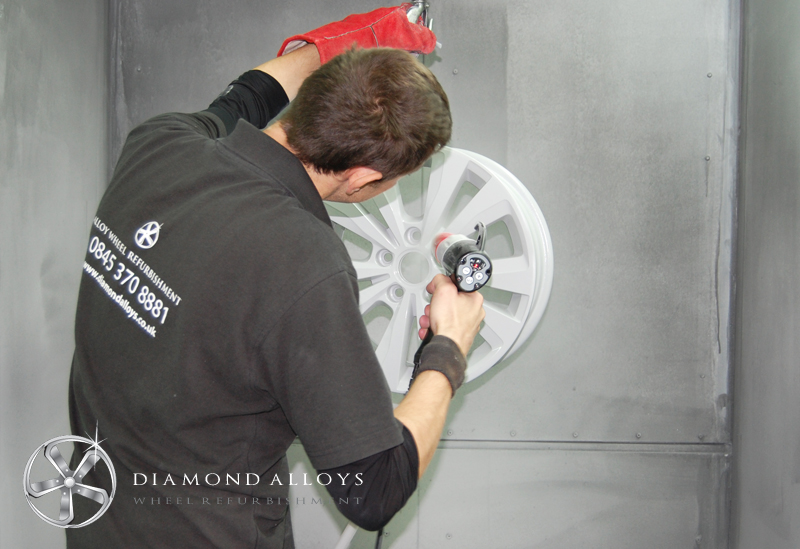 To ensure that a full clean is achieved, we then use an AquaBlast machine to remove any residual material. After this, we use three coats of different paints to create a high quality durable finish for the alloys, guaranteeing you'll be enjoying the refurbishment for a long time to come.
These layers are: a powder coat primer to help prevent corrosion, a coat of paint, and an acrylic lacquer to ensure the wheels are protected from the elements.
The colour selection is up to you: you can select one of our current colours, all high quality paints, or we can find the exact match to your current wheels. We highly recommend our shadow chrome finish if you're looking for that distinctive metallic sheen.
The final step is to send the alloys through quality control, to ensure that they meet our rigorous standards. Then, the tyres are refitted, inflated to the correct pressure and re-balanced, and checked once more before we are happy that they're ready for you to collect. To keep the refurbished wheels in pristine condition, we recommend you clean them at least twice a week with a car sponge and wheel cleaner.