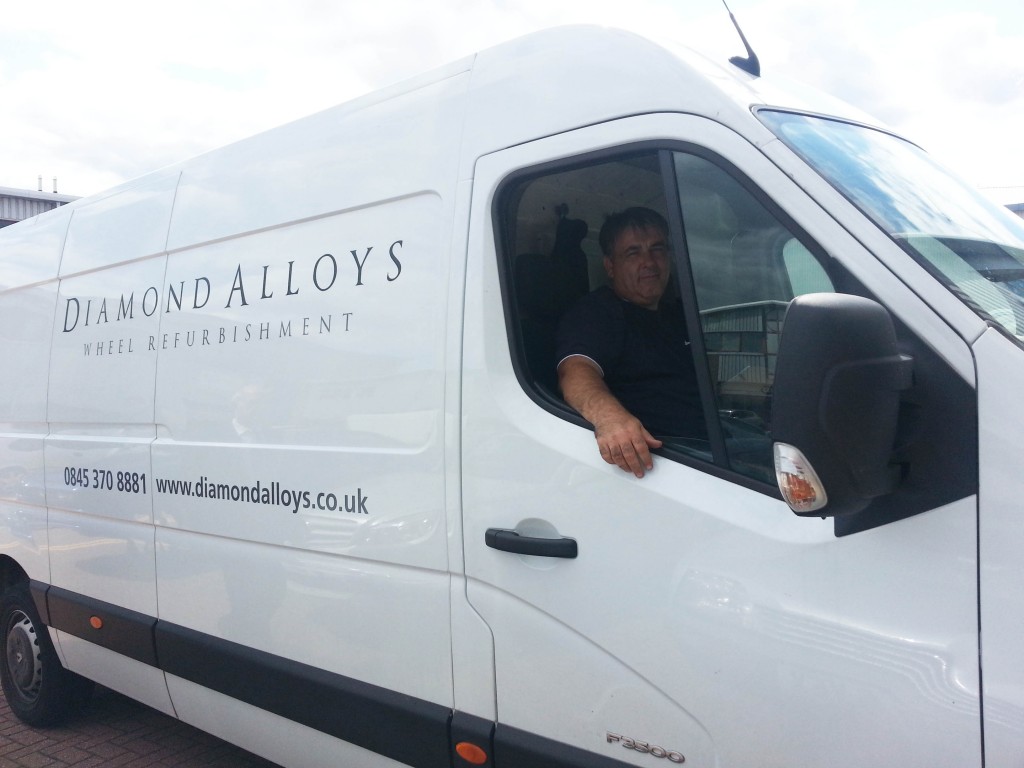 1. What do you do at Diamond Alloys?
I am the new Diamond Alloys Driver and I am out and about most of the day making collections and deliveries of wheels in the local areas.
2. What's your typical day like?
No two days are the same, the route I take varies on a daily basis. My day usually starts early checking deliveries and collections which have been scheduled for refurbishment that day.
3. What's the Diamond Alloys team like?
The guys are very friendly and professional. You can count on a reliable team who gets work done always on time at high standards.
4. What did you do before joining Diamond Alloys?
I worked for a removal company for 26 years, so this is only my 3rd job!
5. How  Diamond Alloy  provides a reliable and secure delivery and collection service?
We have very strict procedures and all our staff work at very high standards to protect your refurbished alloys. We canadian pharm take care of your alloy wheels in the same way you would do. It is my job to ensure the wheels are carefully loaded and secure on the van so the wheel is not damaged en route.
6. What areas of London and what surrounding areas can you collect and deliver customers alloy wheels?
We can deliver and collect alloy wheels anywhere in London and the surrounding areas. I have been driving in London for 26 years so I can reach every zone of London very quickly! Alternatively, if you are outside our collection and delivery zone, our guys can arrange a number of different ways to get your wheels to us including a courier service and trailer service.
7. What is the best part of your job?
It's really nice when I meet our clients in person and they are able to provide me with face to face positive feedback, it's always motivating to hear we are doing a great job!
8. What do you do if you were not a driver?
Probably TV and sofa tester..LOL.. Seriously i think I would be a copper.
9. What was your first car?
MK 1 Granda.
10. If you could choose any car, what would it be?
I would choose a Ford Mustang, an old one.
11. What would your alloys like?
BBS alloy wheels with a diamond cut finish.
12. If you could drive anywhere in your chosen car, where would you go and who would be sitting by your side?
I would drive my Ford Mustang on the Route 66 and my ex wife would be sat beside me.
13. How do you get job satisfaction?
Everything I do is for my kids and my grandkids.