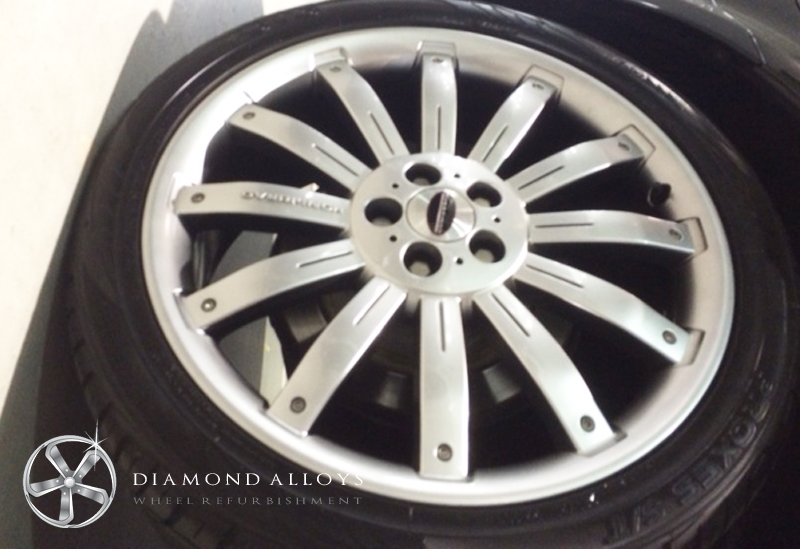 At Diamond Alloys, we love to refurbish alloy wheels, never more so that when they belong to a prestigious marque like Aston Martin, Porsche or Lamborghini. Our technicians are highly skilled and have the expertise to look after your alloy wheels with care.
Take a look at our gallery of prestige alloy wheels which have all been repaired and refurbished in our West London alloy wheel repair centre. You will notice Diamond Cut alloys from Porsche and Land Rover in addition to some beautifully finished painted alloys from Lamborghini, Audi and Range Rover. We use a powder coat system which ensures every alloy receives a smooth surface and beautiful finish in a speedy turnaround time.
Whether you have a high end marque or an everyday run around, Diamond Alloys is happy to give you a great quote for a repair or refurbishment. Get rid of scuffs and kerbing of opt for a new look, we can do it all on site at Diamond Alloys! Call us now on 0845 370 8881 or get a quick
on-line quote
here. Don't forget we offer great
prices
for one wheel, but even better prices if you have all four wheels refurbished at the same time.