Alloys can be both a blessing and a curse. When your alloys are immaculate, there's no greater feeling than walking to your car and seeing them shine. If you're unlucky enough to have a dent, scuff or scratch on them, however, it can ruin your vehicle's appearance and be a niggling concern that ruins your enjoyment of the car.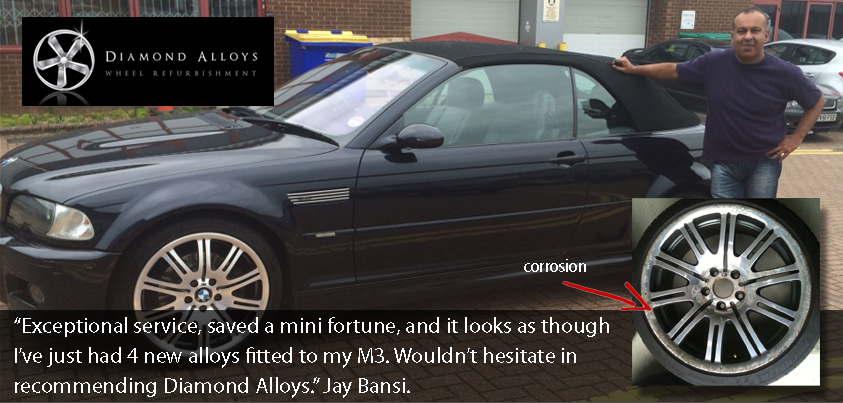 Whilst worth the investment, there's no doubt that alloys are costly – and having to replace either one or a full set can be an unwelcome and badly-timed expense. Fortunately, Diamond Alloys offer a top-quality repair and refurbishment service that will get your alloys looking brand new for a fraction of the cost.
Our expert technicians use state-of-the art machinery that allows them to employ techniques like diamond cutting, which can be carried out on alloys up to 22" in size. Along with a range of other procedures, this means our team can repair kerbing damage, scuffed alloys, dents, scratches, scuffs and dings, and get your alloys back to pristine condition.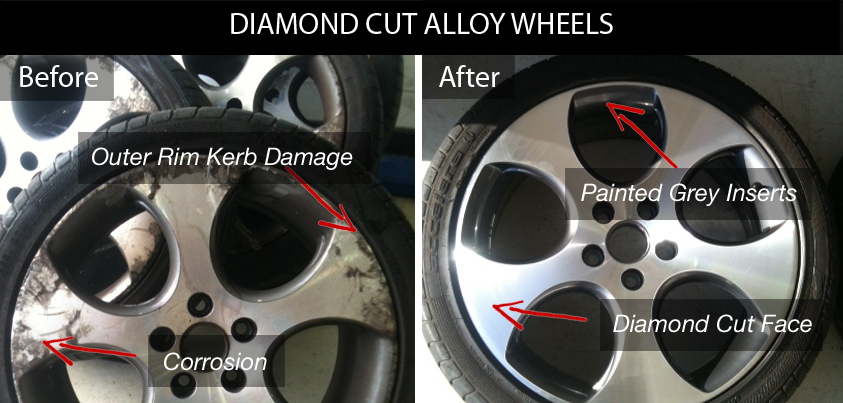 Take a look at our price grid to see just how much money you could save by opting for refurbishment rather than a new alloy. If you've got more than one scuffed alloy the cost-saving is even greater: we offer a range of exclusive deals to anyone needing four wheels repaired or refurbished at the same time.
There's no need to despair if your alloys have become damaged – simply call our team for expert advice on the best service for you. Their quote will include wheel balancing, tyre removal, re-fitting and car parking. They can also collect your car from anywhere within London and the Home Counties for a small additional fee.