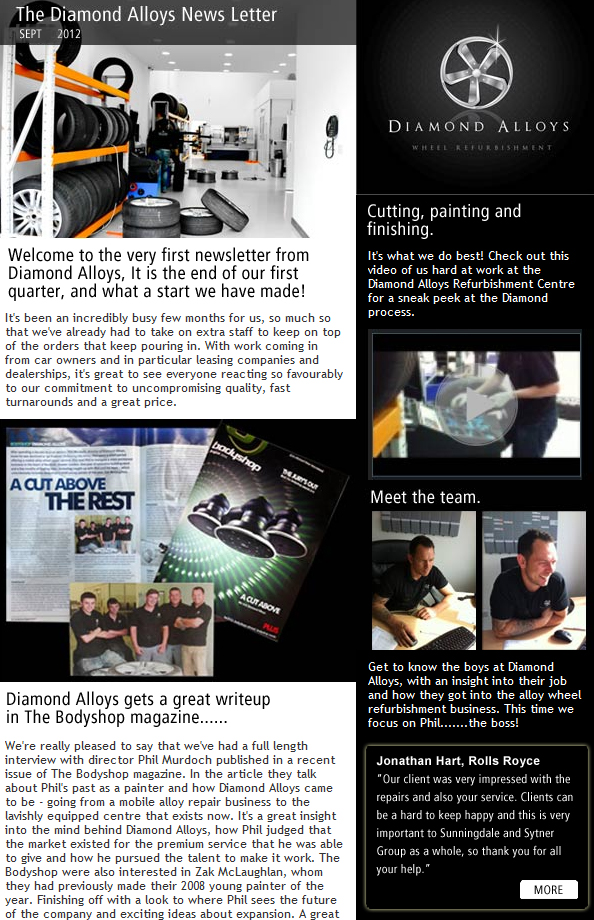 Keep your eyes peeled for the new Diamond Alloys newsletter, coming to an inbox near you soon.
Be sure to contact us and let us know if you would like to get our great looking monthly newsletter, to keep up to date on all the latest Diamond Alloys and industry news. Our first newsletter will cover our progress over our first quarter of business including a great interview with the Bodyshop magazine about the founding of Diamond Alloys, a great video of our refurbishment process and a fancy industry party.
Also in each of our coming newsletters we'll be profiling one of our great members of staff, starting with the boss – Phil Murdoch.