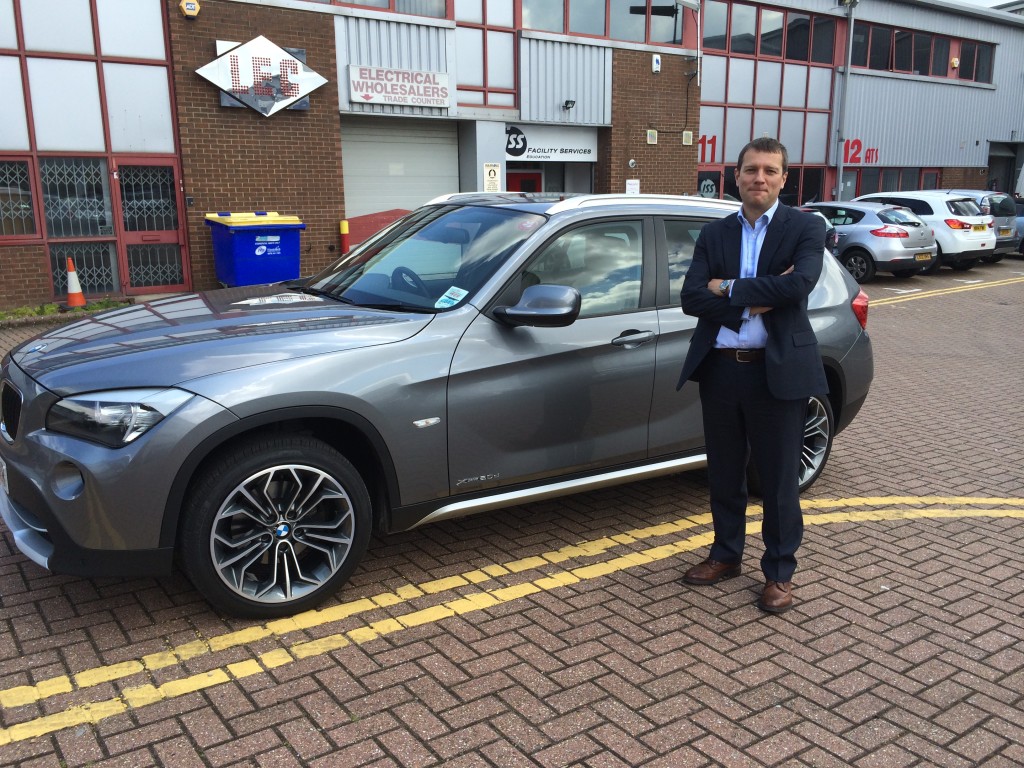 Another very happy customer left our alloy wheel refurbishment centre with a set of wheels which he said "look brand new!"
Patrick Jocelyn brought his car to us for a full refurbishment because his BMW alloys had sustained some kerbing damage. Our technicians carefully cleaned and prepped the wheels before powder coating them to produce a smooth base layer. Patrick wanted painted inserts to match the bodywork of his car with a Diamond Cut face to show off the stunning spoke design of the wheel.
When Patrick collected his vehicle today he was very pleased with the result and said "It's hard to believe they look brand new. Service was amazing and glad my car was looked after. Very pleased."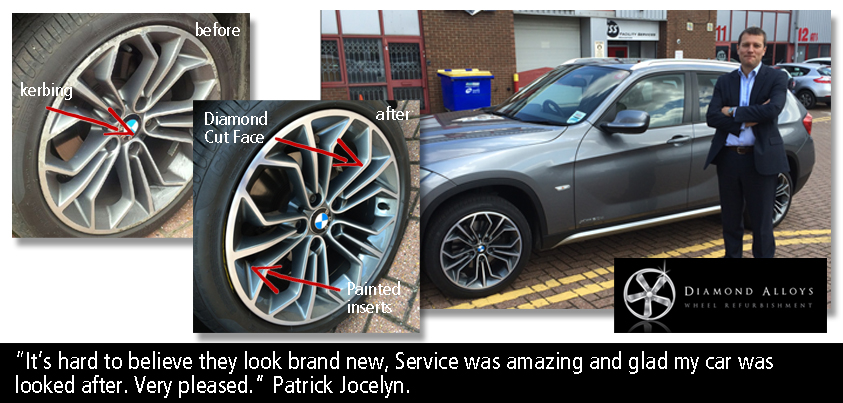 We are delighted with the feedback Patrick gave us and agree the finished alloys looked amazing when back on his BMW. If your alloys are looking a little worn and have sustained some damage, then give us a call on 0845 370 8881 and we can advise what finish will suit your rims, alternatively get a quick quote on-line here.