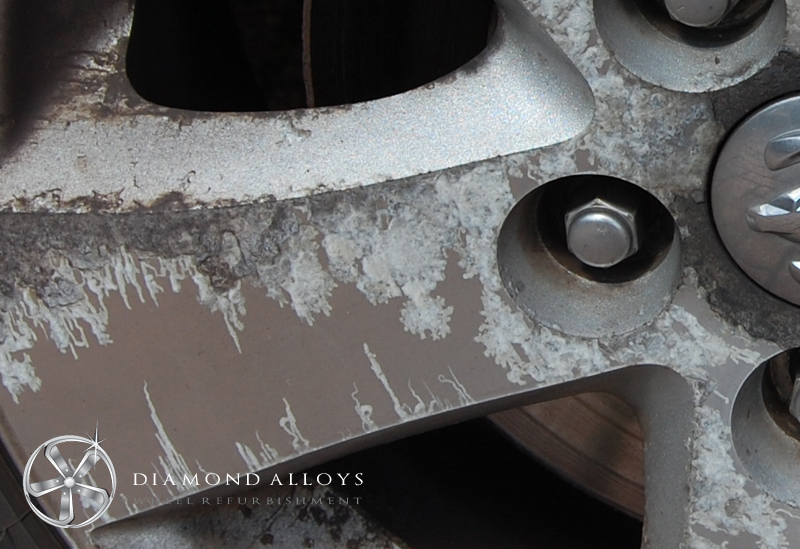 Alloy wheel corrosion can cause severe damage to your rims leaving them looking beyond repair. However, you don't have to outlay huge amounts of cash by buying new alloy wheels when a refurbishment will restore them to a brilliant finish with every spot of corrosion banished.
Take a look at these badly corroded Dodge alloy wheels brought into Diamond Alloys by customer Andrew Crabtree. Corrosion is caused when water, and especially salt water, gets under the lacquer and attacks the metal. This often happens after the protective lacquer layer is compromised from kerbing or similar damage.
As you can see the corrosion damage is extensive on these alloys which meant they had to spend time in the acid tank; a process which removes the corrosion. Our technicians are experts and have the skills to know how long each alloy needs to spend in the acid as this depends on the severity of the corrosion, which as you can see varies from wheel to wheel. We do not recommend you do this yourself, acid can not only be dangerous to your skin but if your rims are left too long in the acid they too can be damaged beyond repair.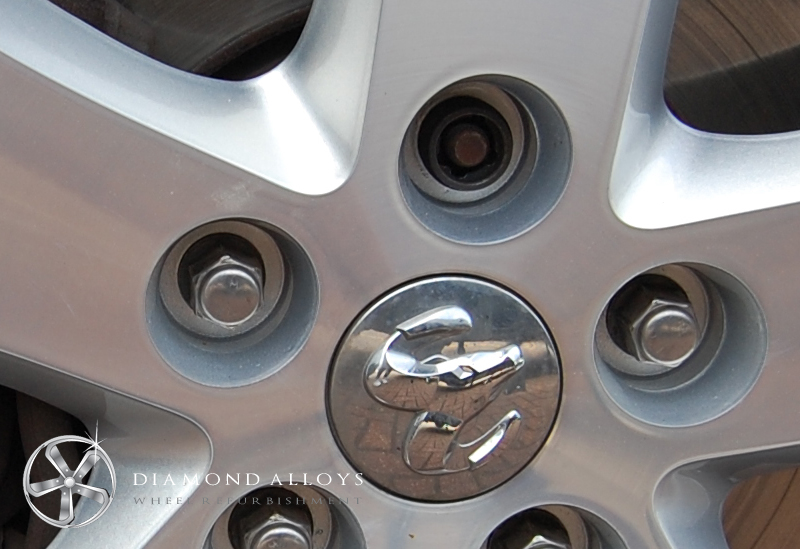 After the corrosion has been removed completely the alloys are cleaned and prepped before being powder coated and painted. These alloys were also Diamond cut to bring out the real beauty of the metal before a protective layer of lacquer is applied.
Happy customer Andrew Crabtree commented "Extremely impressed with the finish on the wheels, they look perfect, and a vast improvement on what I delivered to you at the start of the week.  You have done a fantastic job, thanks. " 
If your alloy wheels have corrosion damage, don't despair, simply bring them down to Diamond Alloys and we will give them the full treatment and bring them back to life. The results are stunning when seen against their former appearance. Call us on 0845 370 8881 or get a quick on-line quote here.