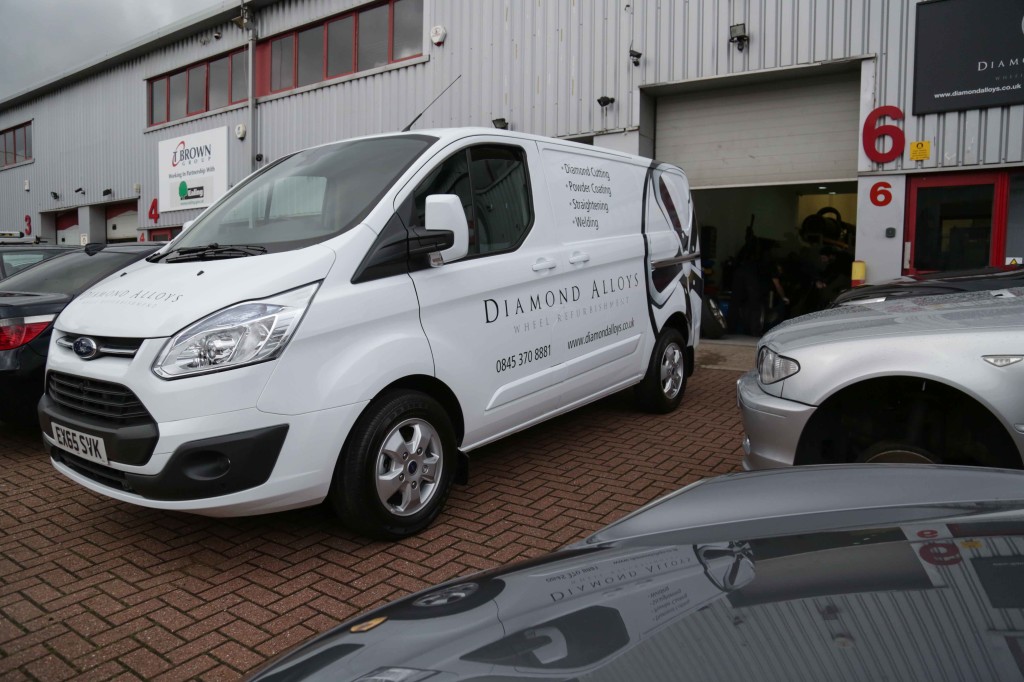 Did you know we have a collection and delivery service? We know it is not always possible for you to drop off your wheels to us, and if you are trade this is virtually impossible, which is why we offer a collection and delivery service.
We have also just invested in a new, larger van, enabling us to accommodate more capacity as we grow and expand.
If you can't remove the alloys yourself, don't worry you can drop off your car and we'll do it for you. Diamond Alloys is open Monday to Friday, 8am to 5pm and Saturday mornings, 8am to 12pm, enabling you to drop or collect your alloys before or after work, or at the weekend. We are located close to the Central line, so conveniently placed for you to continue your journey.