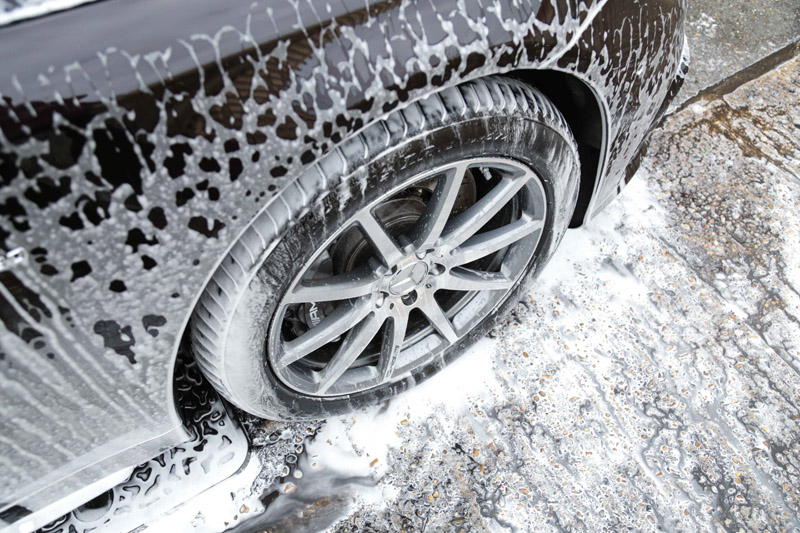 We're constantly bringing you handy hints and tips about best practice in cleaning your wheels and alloys. We do know, however, how easy it is to cut corners when following advice – we've all done it – so we thought we'd bring you a guide to things you absolutely shouldn't do! If you have any questions about our tips below, or want us to give your alloys a top-quality service before you commence your own cleaning regime, get in touch.
Cool your wheels before cleaning
Never clean your wheels when they're warm. Not only will this hurt you, but you may end up damaging the wheels and alloys. Remember that brake pads take a lot of time to cool, so make sure you leave enough time between your drive and clean.
Avoid inappropriate substances
Never use household products to clean your wheels, as substances like washing up liquid can damage their surface. The same goes for acid-based cleaners and tyre shine products. If these are all you have available to you, don't use them – it may save you time in the short term but you'll spend more money and time in the long run repairing the damage they cause.
Refrain from steam cleaning
Steam cleaning can remove the protective coating in your alloys, and damage the surface of your wheels. If in doubt, don't do it!
Every wheel deserves care
Don't try to wash all your wheels at once – if you're moving round all of them simulataneously you're likely to leave a cleaning product on them for too long whilst you deal with the others, leading to damage and corrosion. Always wash the wheels one by one!