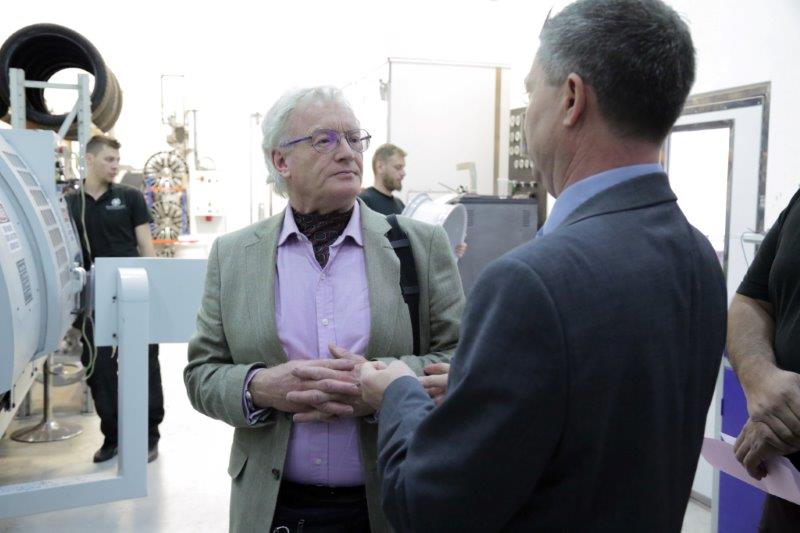 For all wheel refurbishment companies and body shop repair centres there is only one magazine on the shelf; Bodyshop Magazine is at the heart of the UK collision repair business bringing news, reviews and interviews to the industry.
Diamond Alloys first appeared in the Bodyshop Magazine in August 2012. With the recent upgrades and new machinery added to the London alloy wheel refurbishment centre we thought it was time to invite the magazine back to see how things have changed.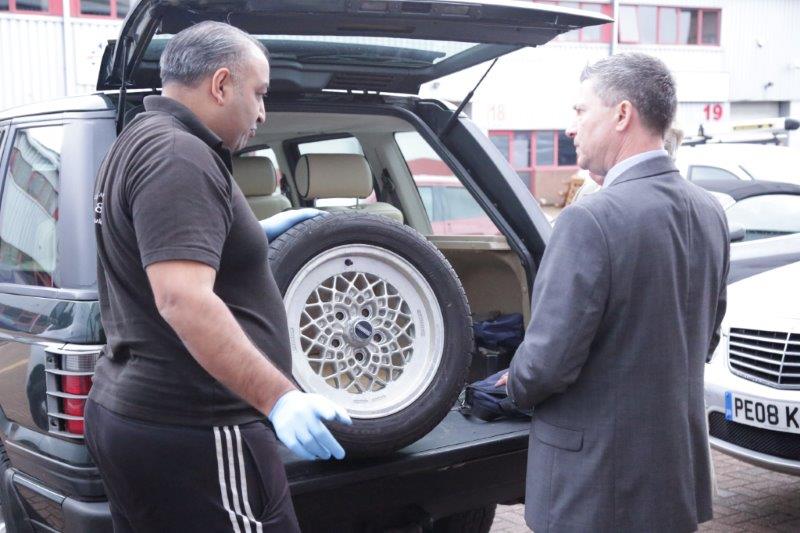 Christopher Mann, Publisher of Bodyshop Magazine popped in to see us this week, bringing with him alloys off his Jaguar XJ12 for a standard painted finish to bring them back to the OEM finish after sustaining corrosion damage. It was a great opportunity for Christopher to see what a great job we can do, even on specialist alloys like this. Take a look at the before and after images below to see the beautiful transformation the guys achieved on these classic car alloys.
John Luttrell, Commercial Director at Diamond Alloys, was delighted to meet Christopher and give him a tour of the workshop, highlighting the special services we provide and the quality of the workmanship applied on all wheels that pass through the centre. John commented "It was a pleasure to welcome Chris to Diamond Alloys. We very much enjoyed showing him the operation here, he clearly has a great love of the automotive sector and Chris shared some excellent ideas on how we might grow the business further"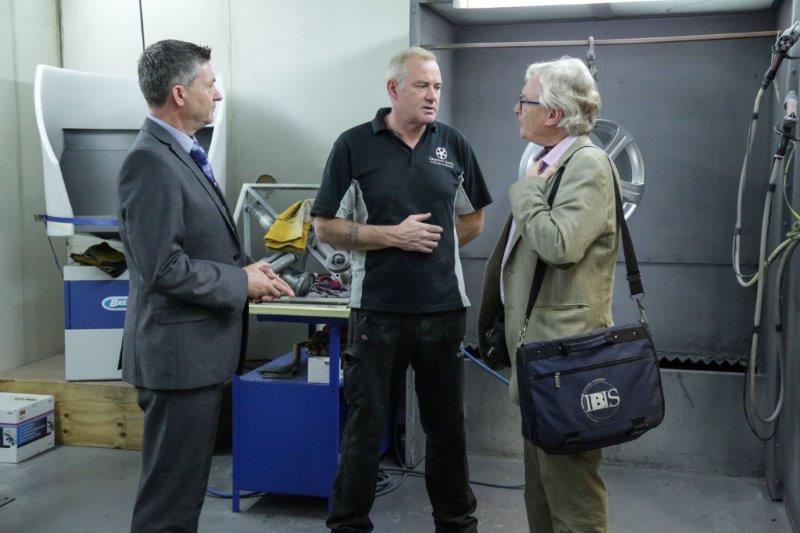 Christopher was shown our high tech Diamond Cutting machine by workshop Manager Amerjit Ubhi, our Powder Coat Spray booth and state of the art oven by head painter Paul Lee in addition to our newly acquired multi wheel pressure blast cabinet and Breatherite wheel booth.
Christopher was clearly impressed with the improvements and set up at Diamond Alloys commenting "The set up you have evolved at Diamond Alloys since Mark's visit a few years back is clearly a massive step forward, both commercially and operationally. " Christopher Mann, Publisher – Bodyshop Magazine.
We'd like to thank Christopher for taking the time to come and see us and look forward to reading the article he is writing about Diamond Alloys for the Bodyshop Magazine.