Check out these gorgeous 17 inch BMW M5 alloy wheels which we have just finished refurbishing at Diamond Alloys.
Our client wanted a finish that resembled metal so we recommended a shadow chrome alloy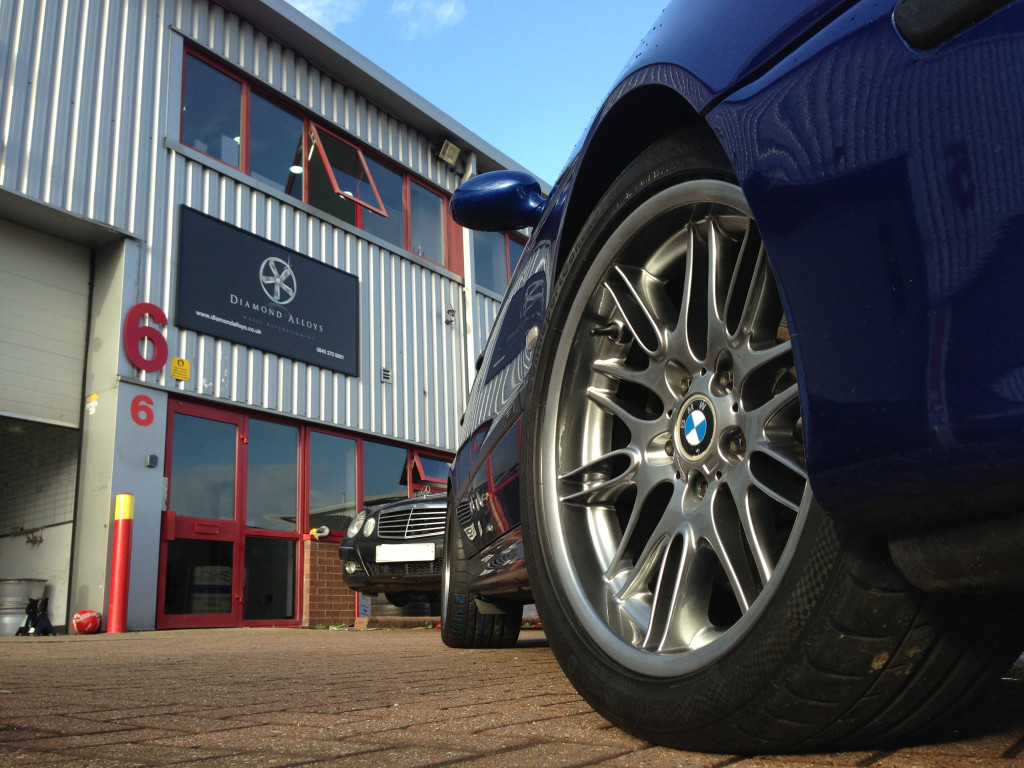 wheel finish would be his best option. This painted finish allows our technicians to repair any damage caused by kerbing or scuffing wheels while parking ensuring the wheel has a beautiful flat surface to work from.
The ground coat that we apply is important because the colour of the base determines the obtained shadow chrome effect. If the base is dark; for example black, dark blue or dark grey you will obtain a dark chrome effect. If the base is a light colour; like white, grey or silver, you will achieve a lighter shadow chrome effect. A satin or gloss finish can also be applied to the shadow chrome also achieving a different result.
Shadow Chrome is fast becoming one of our most popular alloy wheel repair finish. If you want more details, simply call us on 0845 370 8881 or email us direct.