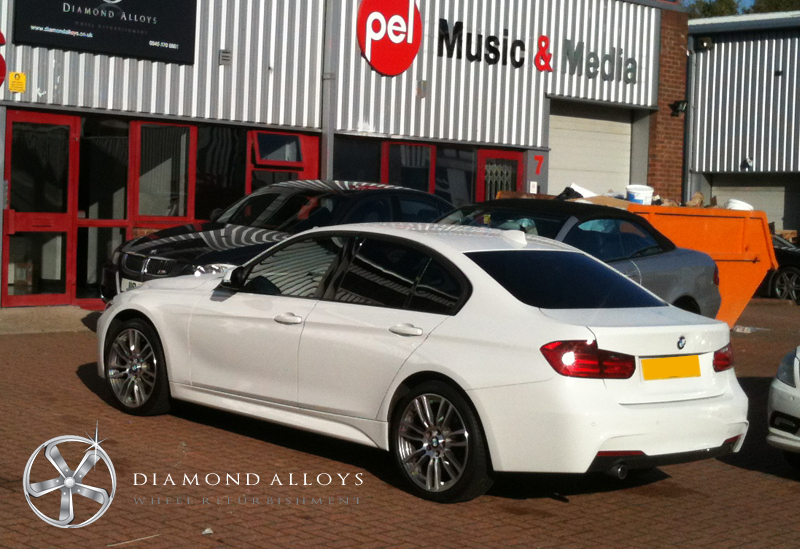 BMW owners are fanatical about their cars. To keep your BMW looking in tip top condition and showroom ready then consider an alloy wheel refurbishment to ensure damaged and kerbed rims are repaired and looking as good as the bodywork.
Alloy wheels can sustain damage through general wear and tear. Drivers might take good care to avoid kerbing while parking but not notice small stone chips damaging the protective seal the lacquered layer provides. If this layer is compromised then water (and especially salt water) can seep underneath and cause corrosion. This damage can easily be eradicated with a refurbishment, bringing rims back to almost near perfect condition.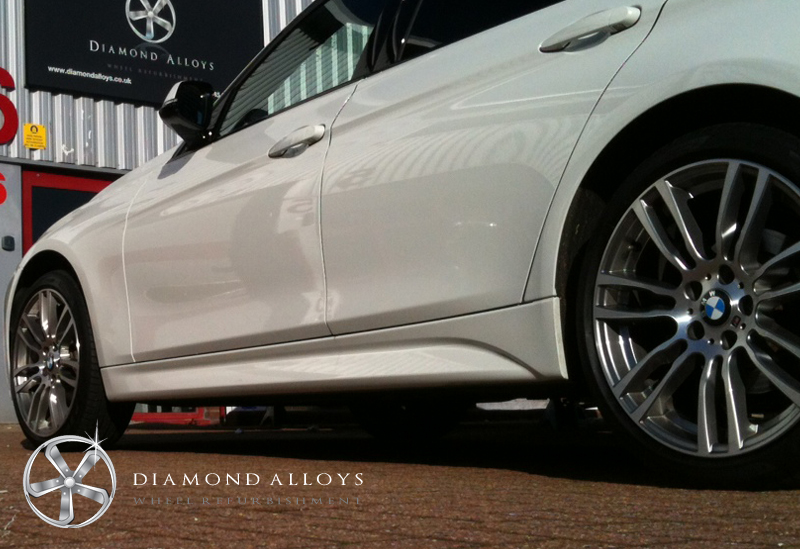 This BMW received a diamond cut process which removes a very thin layer of metal from the surface to remove any damage before having its protective lacquered layer applied. It is especially important to care for alloys during the winter months when this kind of damage can be more prevalent.
If you want your alloys to look this good, then give our helpful staff a call on 0845 370 8881 and we will be happy to assist with our best advice and best prices. Remember, we offer a discount if you have all four wheels refurbished at the same time, so get your quotation today and get your rims ready for the harsh winter conditions.