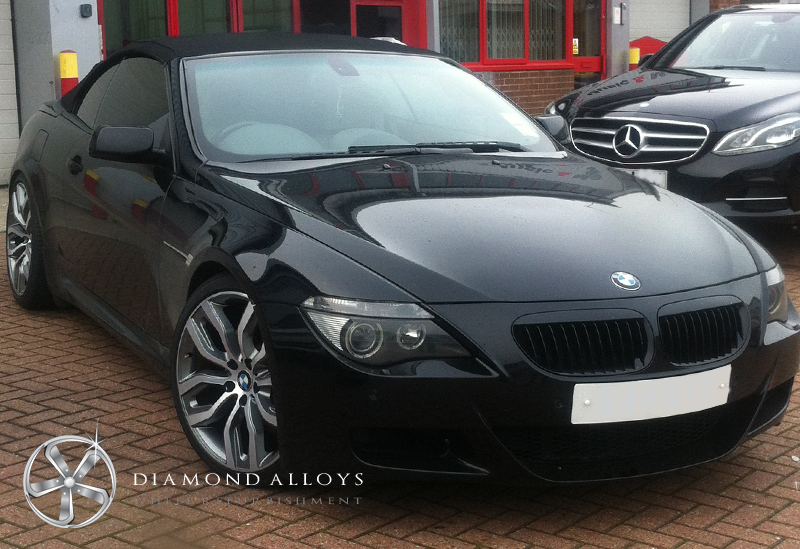 At Diamond Alloys we believe that all alloy wheels need TLC, either with regular care and cleaning or with a wheel refurbishment. Customer Daniel Tavernier recently popped in to Diamond Alloys to have his BMW 6 series rims repaired and refurbished with painted inserts and a Diamond Cut.
The alloys were not in bad condition, but with minor repairs eradicated in our prep room before a powder coat, the results were still stunning. Our guys refurbished the rims with a Mercedes Blue Grey paint and completed the look with a Diamond Cut and lacquer layer which accentuated the design of the alloy perfectly.
Daniel was very pleased with the results when he collected his car this week, saying, "I'm really happy with my wheels and the time they were completed in, my wheels look brand new!"
We are delighted that Daniel was so happy with the transformation; they certainly are the finishing touch for his 6 series BMW.
If you want to achieve a new look for your alloy wheels, call Diamond Alloys today on 0845 370 8881 and we will be able to advise quote for a wide range of services.