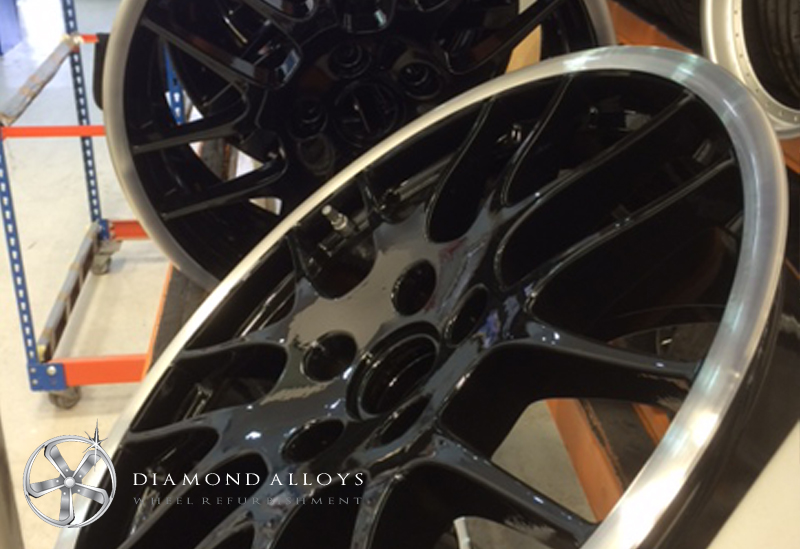 At the Diamond Alloys Refurbishment centre in London, we have a team of specialists on hand to be able to offer a wide range of services to enable you to get the exact look you want for your alloy wheels.
Painted black gloss is always a popular finish, and our latest customer decided this would be a great look to contrast against the colour of his car. To add a difference and extra styling, the customer also requested a Diamond cut lip. This finishing touch really sets off well against the black gloss for a truly stunning result.
Our technicians take exacting care and attention to the refurbishment, cleaning and rubbing back the alloy wheels to a smooth surface, removing any kerbing damage or scuffs. Once a smooth surface has been prepared, the alloys are powder coated and coloured before the edge of the alloy is Diamond Cut and a finishing gloss lacquer is applied.

If your alloys need a new look or if they have damage that is in need of repair, then give us a call on 0845 370 8881 or get a quick quote on line. If you don't fancy a Diamond cut lip, then why not try some of our colourful rim bands, which will help protect your alloy rims too!