Scuffs, chips and scratches on your alloy wheels affect the look and value of your car but they can be easily removed by an alloy wheel refurbishment specialist.
At Diamond Alloys we offer a professional service to the highest standards and our well trained technicians can return your alloy wheels to a superb condition.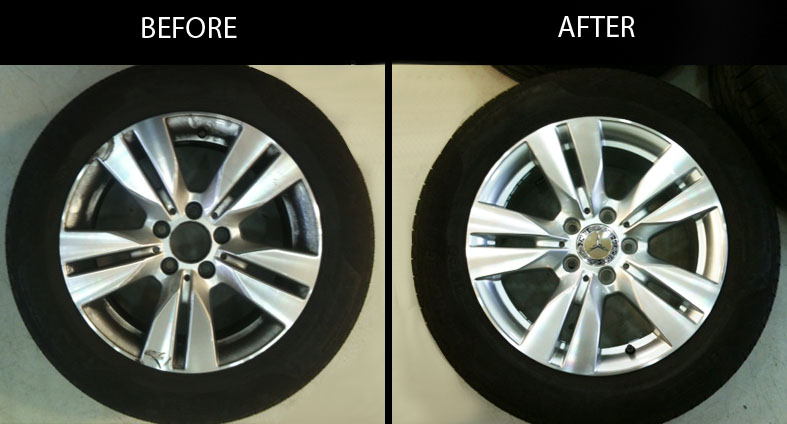 As pictured above, these alloys wheels have just come out from our London Refurbishment Centre and they are the result of a Diamond Cut process. Take a look at how damaged they were when they arrived to our alloys wheel repair centre and you will see after some care and attention from our technicians they look stunning again!  You can understand why our customer drove away happy behind the wheels of his Mercedes Benz E Class.
If your alloys have few scrapes and dents or you want a new look for your alloy wheels, then give us a call on 0845 370 8881.
At Diamond Alloys you can choose from a range of alloy wheel refurbishments including a bespoke alloys service, a standard refurbishment or our most popular service a Diamond Cut. Re-valve, balance and refitting services are FREE and all part of the service at Diamond Alloys.
Don't forget, have all 4 wheels refurbished at the same time and not only get a set that perfectly match in colour and finish, but you also get a better price!