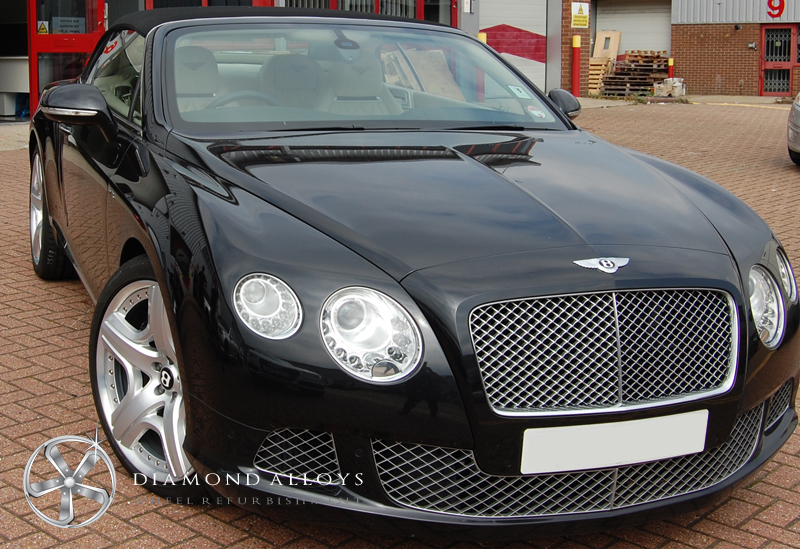 If you own a prestigious car, then you will want it to look at its best at all times. Alloy wheels can get easily scuffed when parking close to high kerbs or dented while driving over pot holes so it is good to know that most kerbing damage and dents can easily be restored without have to outlay huge amounts of cash on new rims. Diamond Alloys has the experience and specialist equipment to be specialists at repairing and refurbishing alloy wheels from the top marques like Bentley, Porsche, Aston Martin, Ferrari, Lamborghini and Mercedes.
Take a look at these stunning Bentley Split rims which received careful treatment in our London based alloy wheel refurbishment centre. They were given Diamond Cut Drums with painted centres which beautifully finished in a silver colour to compliment the trademark grill on this Bentley model.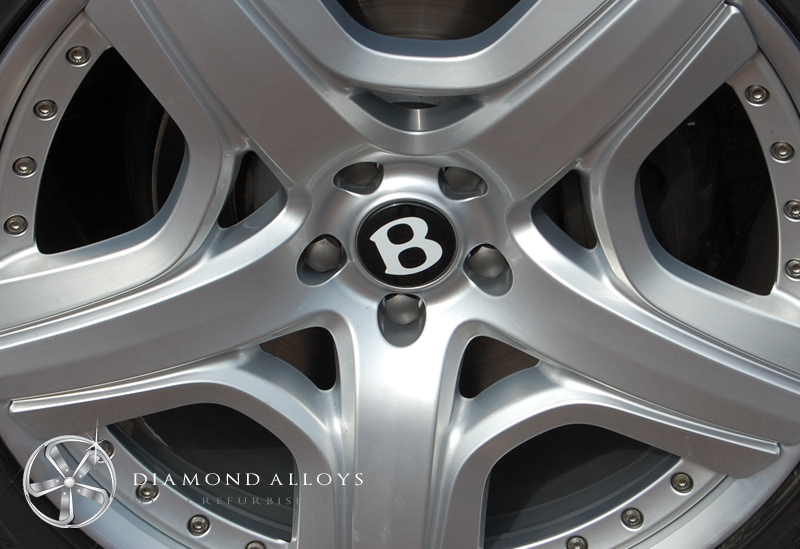 Split rim wheels are slightly more difficult to refurbish than standard alloys, but our technicians are highly skilled and experts in repairing both cosmetic split rims and two piece split rims, so you can rest assured the results will look every bit as stunning as those pictured here.
If you would like a personal quotation for your alloys wheel repair, simply call us on 0845 370 8881 or get an on-line quote here.