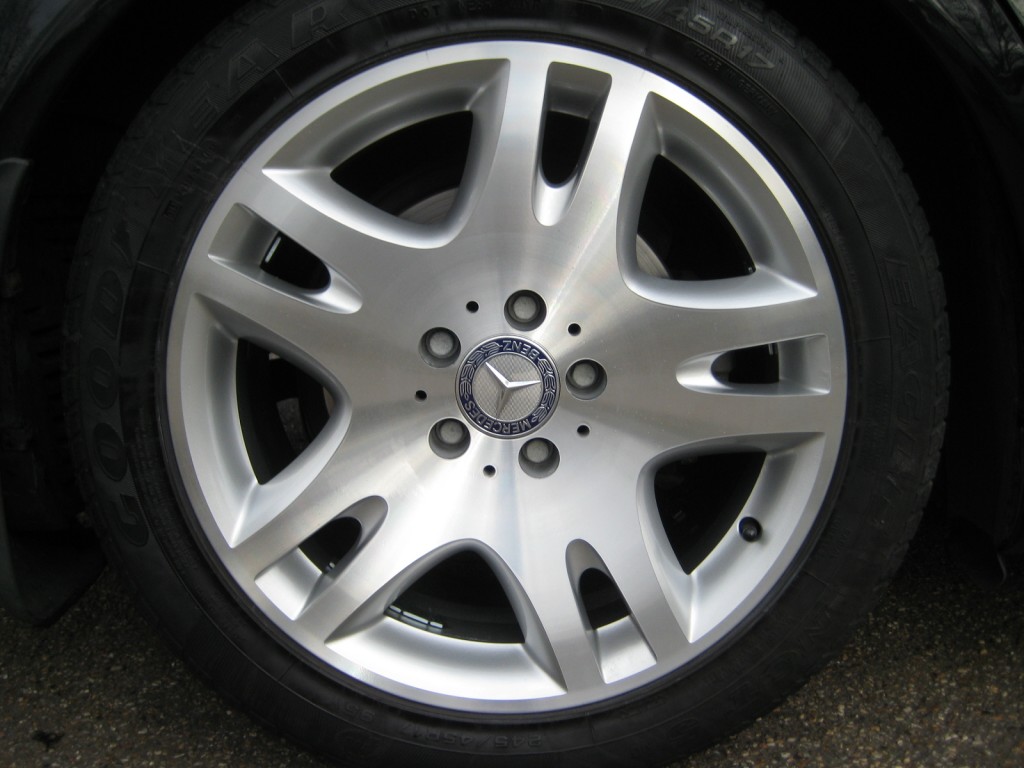 At Diamond Alloys, we want all our customers to drive away happy with their newly refurbished bespoke alloys. To achieve this we take care by asking what the customer wants for the finished look, hence why we call it a bespoke alloys service.
Happy customer Amar Patel came into our wheel refurbishment centre last week to collect his newly finished Diamond Cut wheels and was blown away by not only the finish but also the service.
Amar found Diamond Alloys on-line from one of our blogs about the Diamond cutting process and was delighted to then find out we were only round the corner from where he lived in West London.
It was great to see Amar's reaction when he saw the finished result of his refurbished alloys, who said he would be back with his other cars and spreading the word on MBclub.co.uk.
Office Manager Kevin gave Amar a tour of the wheel refurbishment centre too, showing him our state of the art diamond cutting machine to explain how this process carefully cuts away a thin layer of the alloy to remove damaged caused by kerbing.
Amar left us some great feedback too along with some superb pictures of his finished wheels, "You never know what to expect when dealing with a new service, but I'm extremely happy to say the outcome of the diamond cut finish on my alloys are spot on! They look practically brand new. The experience start to finish has been excellent. I know where I'm sending my AMG monoblocks next! I've given you a big thumbs up on MBclub.co.uk! Cheers guys!"
Take a look at the amazing pictures Amar took of his Diamond Cut alloys in our gallery.