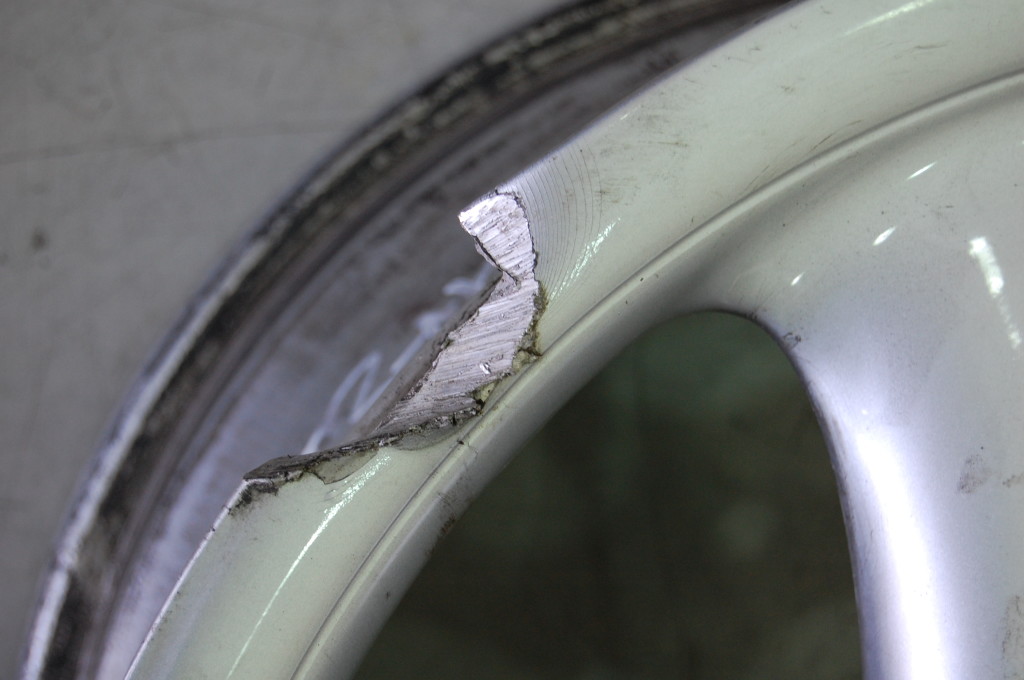 When an alloy wheel sustains damage this extensive it is easy for anyone to think it is beyond repair, but not Diamond Alloys!
These Porsche wheels had a sever chunk of alloy missing after damage sustained to the outer rim. A face weld repaired the damage which was then powder coated with the rest of the set of wheels before being treated to a standard painted refurbishment. The result is amazing with the damage completely vanished.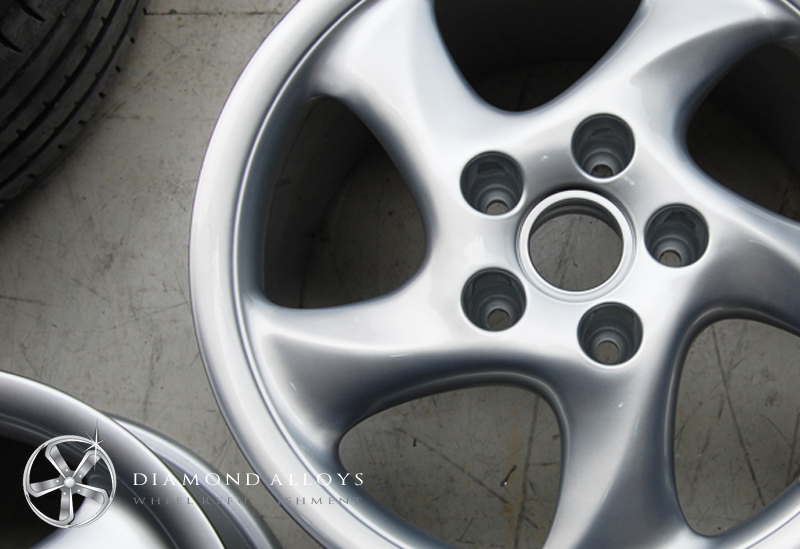 Damage like this and hairline cracks can occur when driving over pot holes, so if you notice loss of air in your tyres it is time to have them inspected, especially as it could mean a failed MOT!
If your alloys need urgent repair, or if you just want a new look for your rims then give our helpful customer care advisors a call on 0845 370 8881 or get an on-line quote today!