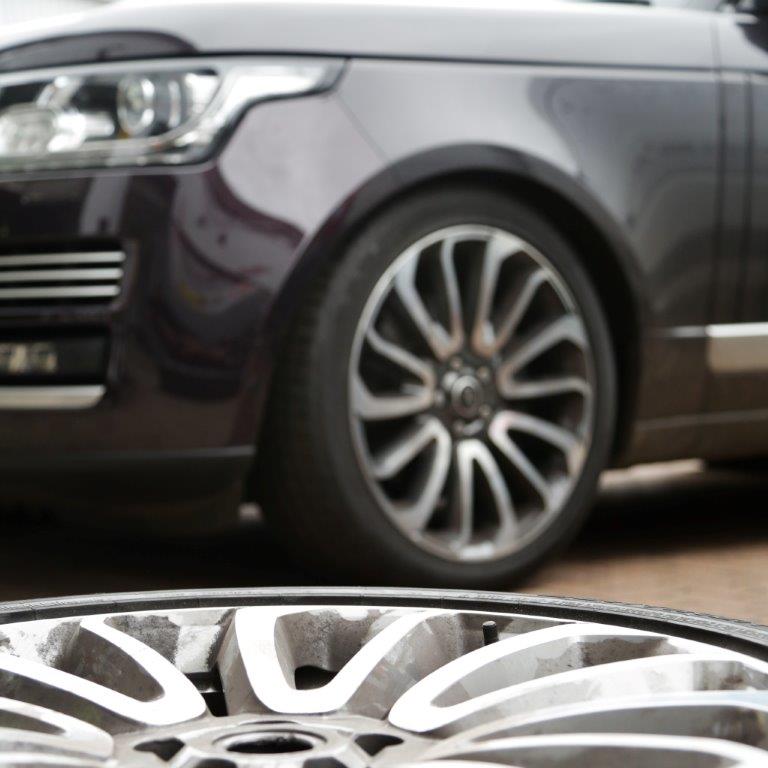 At Diamond Alloys we are proud of the finish we achieve on wheel refurbishments, our commitment to quality and service is always paramount.
Take a look at these 22" Range Rover alloys which were damaged around the centre of the alloy as well as scratched on the edges, a common problem sustained when parking too close to kerbs. Not only is this unsightly but it can also compromise the protective lacquer layer allowing water to seep in which encourages corrosion. This might sound like a disaster and expensive to replace which is why so many people are now trusting alloy wheel repair companies like Diamond Alloys to refurbish their rims at a much cheaper cost.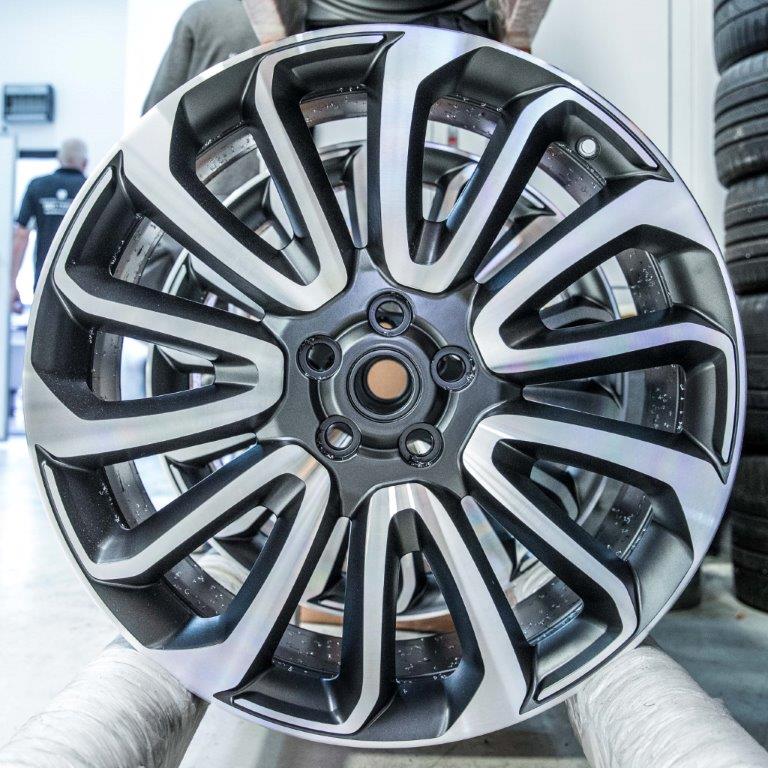 These rims were Diamond Cut with painted grey inserts, an attractive finish which accentuates the design of the alloy and is a beautiful finishing touch to the car which is in keeping with the original OEM finish.
If your rims need a bit of love and attention, then pop down to Diamond Alloys West London; we are just off the A40 at Target Roundabout, and we will give you some good advice and a great quote!