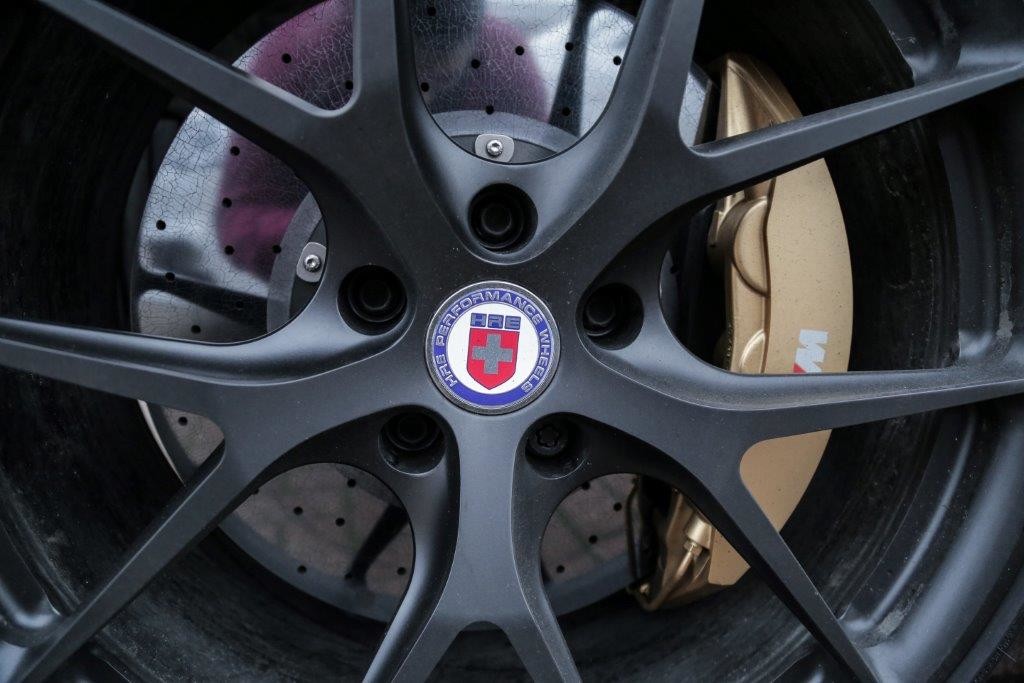 Any driver will know that kerb damage is common and in some cases unavoidable. Although it's a normal part of car ownership, it can leave your alloys looking old and tired – something particularly undesirable if you've worked hard to make them an aesthetic feature of your car.
Fortunately, expert alloy repair is both quick and cost-effective, meaning that you can have your car back on the road and looking brand new just a few days after kerb damage. Take one recent client, for example, who came in with a BMW 4 Series whose matte black alloys had suffered kerb damage.
Rather than pay for a costly new set of alloys, the owner trusted us to have the rims looking brand new at a fraction of the cost. Our experts stripped back the wheels to their bare metal using an acid bath – definitely not something to try at home! – before blasting off any residual dirt with specialist equipment.
They then determined the best process for the damage in question, and applied a powder coat primer before coating the alloys in both matte black paint and a scratch-proof acrylic lacquer – ensuring the wheel is better protected against future dirt and weather. After another quality check the wheels were re-fitted to the tyres, which were re-inflated and rebalance, before we handed the car back to the delighted owner!
Although this owner decided to keep his matte black finish, we can also change the colour and finish of your alloys when you bring them in for repair, meaning that they look not only brand new but also like completely different rims!
To protect your alloys, and your piece of mind, all our work comes with a full 12 month wheel refurbishment warranty. Our experts will also give you tips on how to care for your wheels and we encourage you to ask them questions – we don't think there's anything about alloys they don't know!
For more information on our standard alloy repair service, get a quote or call us today on 0845 370 8881.